Jens Thoms Ivarsson
March 29, 7:30am - 9:00am CET. Hosted at Göteborgs Konserthus
part of a series on Water
About the speaker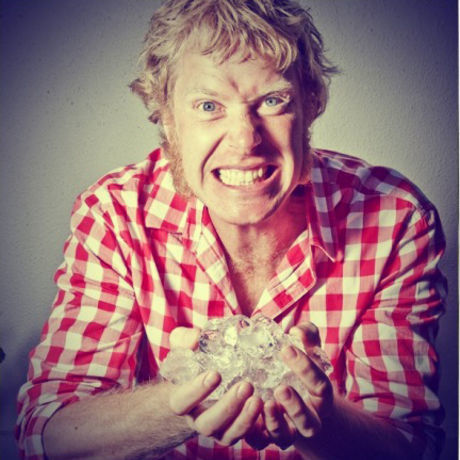 Jens Thoms Ivarsson is a designer and artist who has worked with water since 1991. This fantastic material has taken Jens around the globe in many crazy and amazing projects.
Jens has worked as Creative Director for Icehotel in Jukkasjärvi and now he works with the jubilee-project Rain Gothenburg for the city of Gothenburg.
On March 29th, Jens is our guest on the CreativeMornings Gothenburg stage to talk about his passion for water, and how water from Sweden made Karl Lagerfeld laugh.
PLEASE NOTE: Sometimes the registration for tickets becomes…less cooperative. If you encounter problems getting a ticket, please let us know and we'll help you out!
Local partners
MAIN PARTNER
CreativeMornings without
Gothenburg Symphony
and their fantastic concert hall? Inconcievable!
The Gothenburg Symphony rock! Big time!
BREAKFAST PARTNER
Start Communication
is this month's breakfast partner. They are an agency working to drive change and support their clients to deliver the best brand experience. Start Comunication are a part of More Alliance, a seamless network of 10 companies with 120 communication professionals.
SOCIAL IMPACT PARTNER
We are proud to have
Gothenburg Rescue Mission
as our Social Impact partner.
All surplus breakfast from events is donated to their cafe which serves breakfast to Gothenburg's socially vulnerable.
Location