Jeff Raz
February 1, 8:30am - 10:00am PST.
part of a series on Surreal
About the speaker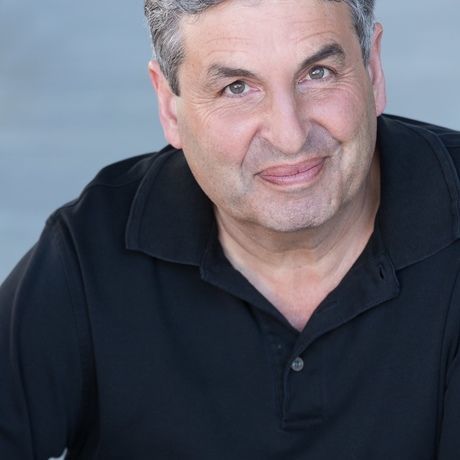 Jeff Raz explores culture clashes through theater, clowning and words on paper. Author, actor, clown Jeff Raz shares his theatrical adventures in remote communities struggling with a host of –isms.
Jeff Raz has performed nationally and internationally for decades, starring in Cirque du Soleil's Corteo among others, and theaters including Comedy of Errors on Broadway. He has written 15 plays and two books  The Secret Life of Clowns: A backstage tour of Cirque du Soleil and The Clown Conservatory (launched at the Smithsonian in 2017) and The Snow Clown: Cartwheels on Borders from Alaska to Nebraska, which was released this fall.
Jeff is also a sought-after theater and circus teacher and a director of circus, theater and puppet productions. He cofounded the performing trio Vaudeville Nouveau in 1982, the San Francisco New Vaudeville Festival in 1985, the only comprehensive school for professional clowns, The Clown Conservatory, in 2000 and the Medical Clown Project, now an international leader in professional healthcare clowning, in 2010. Jeff continues to write, perform, direct, and teach as well as travel extensively as a communications consultant with the firm Stand & Deliver. jeffraz.com
Quote about his book The Snow Clown: "The Snow Clown…is bittersweet and reminds me how many artists have done small bits of outreach in all sorts of out-of-the-way places that have touched the lives of bits of the population we never hear about….Looking at intercultural contact seems more important than ever. Above all, the book reflects (Jeff's) great humanity, compassion, and gifts as a 'healer.'" – Joan Schirle, co-founder of Dell'Arte International
Local partners
Vitamin T provides midsized companies and agencies with the best digital creative talent on the planet. With a local focus and a global reach, their specialized agents make great creative matches, fast.
3-19 believes in a creative coffee experience. Inspired by art and community, 3-19 connects artists with coffee lovers both near and far, where they source their coffee and in their own communities. 3-19 roasts responsibly sourced coffee and prioritizes ensuring farmers growing the beans are receiving fair wages. Stop by their cafe on 26th & Capp and use the codeword "CREATIVE MORNINGS" for a free coffee!
Adobe is the global leader in digital marketing and digital media solutions. Our tools and services allow our customers to create groundbreaking digital content, deploy it across media and devices, measure and optimize it over time, and achieve greater business success. We help our customers make, manage, measure, and monetize their content across every channel and screen.