Jeff Koterba
December 13, 8:00am - 9:30am CST. Hosted at Alamo Drafthouse Cinema Midtown
part of a series on Silence
About the speaker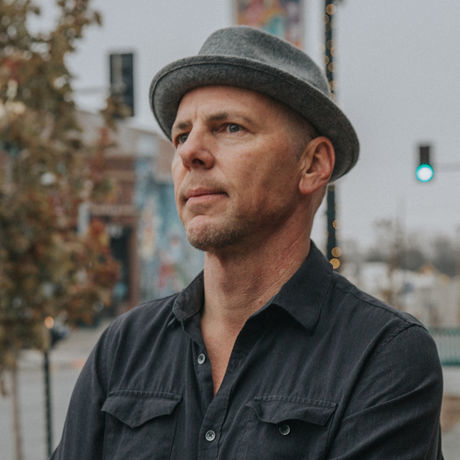 Jeff Koterba's world is filled with decibels. From a deafening crack of thunder when he was hit by lightning, to an earthshaking rumble as the space shuttle carried his drawings into orbit. He's a guitarist with an amplifier sometimes set to eleven, and a political cartoonist who, each day, has to cut through the noise with pen and ink.
And yet? It's the quiet that inspires Jeff.
Come find out how acts of silence can overcome some of our loudest creative challenges.
————
Jeff Koterba is an award-winning creative.
Honored by the National Cartoonists Society, National Headliner Awards, and Great Plains Journalism Awards, his cartoons are syndicated to 850 newspapers and have appeared in such publications as The New York Times, The Washington Post, and USA Today.
His cartoons have flown aboard space shuttle Discovery; on earth, his work has been included in multiple exhibits in the U.S. and Europe, including alongside Picasso and Banksy.
Entertainment Weekly called his memoir, Inklings: "…a powerful and moving portrait of an artist."
A two-time TEDx speaker, he's also a two-time nominee for a Heartland Emmy Award.
He is the lead singer, guitarist, and songwriter for the Prairie Cats, a swing and jump-blues band that has performed around the U.S. including the South by Southwest Music Festival.
Local partners
Location