Jeffrey Beck
September 18, 8:45am - 10:00am EDT. Hosted at Your home
part of a series on Spectrum
About the speaker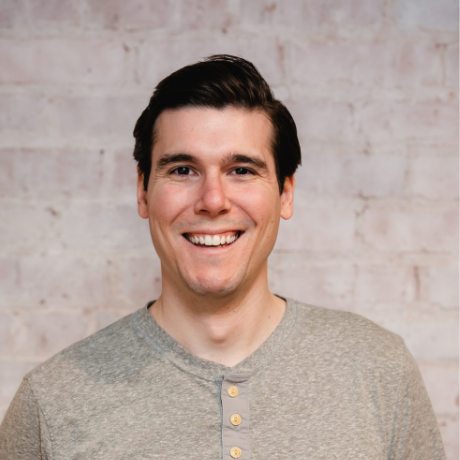 Jeff Beck is the CEO and co-founder of AnswersNow. Jeff is a licensed clinician and entrepreneur who is passionate about helping families work through their unique challenges. In his previous role as a child and family therapist, he recognized that parents of children with special needs were lacking immediate, personalized, reliable and trusted help.
That is when AnswersNow, a platform that simplifies on-demand support for caregivers of children with special needs, was born. Prior to AnswersNow, Jeff established a behavioral health program while working for Virginia Care Partners (an HCA subsidiary) and was the director of Community-Based Services at St. Joseph's Villa. He received his MSW from Virginia Commonwealth University. He lives in the north side with his wife Amy, their 2-year old Sonny and their dog Millie.
Local partners
Joe Smith is the brand and creative consultancy of Padilla, which dives deep into business challenges – beyond symptoms to the very root of what needs solving. We become a member of your team and an advocate for your customers, uncovering that sweet spot where your needs and theirs intersect. Then we help you craft the strategies, stories and innovations that grow your brand.
Worth Higgins & Associates
Just as we did when our company was founded in 1970, we continue to call ourselves "printers" – and so do our customers. Makes sense. Offset, digital, wide-format, and letterpress printing are today the core technologies of Worth Higgins & Associates. UV ink and coating, foil stamping, embossing and die cutting are tools of the printing process that we handle extraordinarily well in helping our clients achieve their creative goals and take their ideas beyond their imaginations.
ettain group is the Talent Solutions Company that delivers Recruitment Solutions and Managed Solutions in five practice areas: Technology, Healthcare IT, Digital, Professional, and Government. From discovery to execution, we help our clients successfully design, develop, and deliver critical technology and business initiatives, from providing individual resources, to staffing and managing programs and projects, to running entire recruitment processes. Founded in 1996, with nearly 5,000 employees and consultants currently at work, we offer opportunities across North America, with 25 offices located in 17 key markets. We are a proud recipient of ClearlyRated's Best of Staffing Diamond Award for both Client and Talent Satisfaction for 9 consecutive years, an honor achieved by less than 2% of our industry.
Additional details
A Zoom link will be sent on the morning of.
Location
Hosted at Your home
123 Wash Your Hands Road
Richmond, VA United States 23230
When September 18, 2020
8:45am - 10:00am