Janelle Hoyland
– Hosted at Yogaleena
part of a series on Love
About the speaker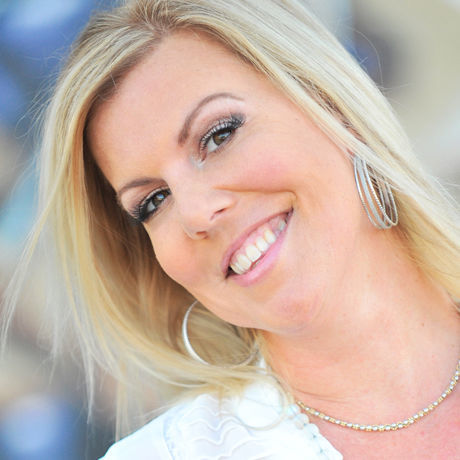 Janelle Hoyland brings a compelling view about Love, which will have you seeing your life in a profoundly new way. Janelle's walk through unconditional love has transformed every stage in her own life. She is able to pull you into a new way of looking at love through Laughter and outrageous true stories of her own struggles. In every way you will leave feeling moved uplifted and desiring to love in a new way. Her belief is that Love transcends fear of anything that is standing in your way. Join Janelle as she takes you on a journey through conversation and like-mindedness. Janelle is a soul pathway healer, a spiritual leader, a transformation specialist, a lover of life to its fullest, and a face your fears dead on person. Born aware of her connection to the universe she has been taught by the universe to shift your awareness. She goes into the blueprint of each soul giving you a life line to your soul path direction. It is a makeover for your soul. She has worked at Michael Beckwith's Agape Revelations conference as a healer for 3 years. Studied with Sonia Choquette for 5 years. Currently is the co-host of Spiritual Happy hour and Leader of Spiritual Boot camp in Houston, New Jersey and the Founder and Director of: I am_! A Guide Through Personal #Evolution, Houston's first spiritual conference. In 2015 she raised more than $2,500.00 for The Women's Home of Houston at her event Life is Sweet with Angels. She is also the Bestselling international co-author of Chocolate and Diamonds for a Women's Soul.
Local partners
Yogaleena is a whimsically-zen boutique yoga studio in the heart of Montrose. Our yoga classes vary from deliciously invigorating to soulful and relaxing, so you can get exactly what you need every time you step onto your mat.Through playful instruction, challenging flows, and gentle hands-on assists, you will learn to strengthen your body, relax your mind, increase flexibility, and find that sweet spot between effort and ease that you can apply on and off the mat. Aside from teaching asana, our truest desire at Yogaleena is to share with you the importance of self-acceptance, exploring your creativity, trusting your intuition, and designing the life you want to live. Our core values are reflected in everything we do, and we can't wait to share the Yogaleena experience with you.
Greenway Coffee Company. Established 2009. Houston, TX. Focused on sourcing quality relationships and coffee throughout the supply chain, from Producer to Barista.
Shipley Do-Nuts continues the pride and tradition on delivering the finest Do-Nuts and kolaches in the business. Shipley Do-Nuts is a gourmet product made fresh daily. The company offers excellent customer service, clean stores and friendly employees who love our Do-Nuts as much as our customers do.
Location
Hosted at Yogaleena
2621 S. Shepherd, Suite 230
Houston, Texas United States 77098
When
–