Revolution doesn't exist. It's you.
About the speaker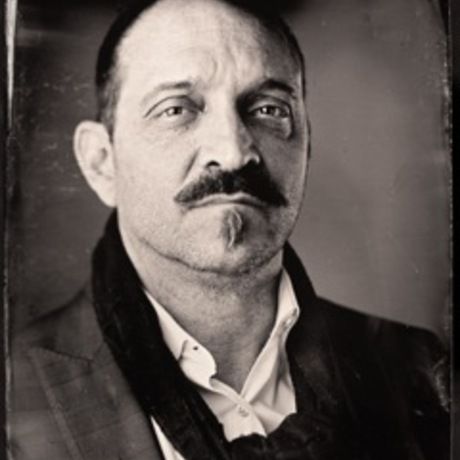 James Victore is an artist, author, and activist who teaches people how to illuminate their individual gifts in order to achieve personal greatness.
James is widely known for his timely wisdom and impassioned views about design and it's place in the world. At the helm of his independently run design studio, James continually strives to make work that is sexy, strong and memorable; work that tows the line between the sacred and the profane.
James' work has been exhibited (twice!) at the Museum of Modern Art in New York and is represented in the permanent collections of museums worldwide including the Louvre and the Library of Congress. He has an Emmy, a gold and silver medal from the Art Directors Club, and a Grand Prix from the Brno Biennale amongst others. His clients include Adobe, MailChimp, Starbucks, Bobbi Brown Cosmetics, Aveda, Time and Esquire Magazines, Moet & Chandon, Yohji Yamamoto and The City of New York. A monograph of his work was published by Abrams in 2010 titled, Victore or, Who Died and Made You Boss? Victore taught at the School of Visual Arts in NYC for over 20 years. He lives, loves and works in Texas.
Favorite quotes from this talk See all
"

The things that made you weird as a kid make you great today. But only if you put it in your work. — james victore
"

You have to trust that what you have inside you – what you have to say – is of value and people want it. And we can't let our circumstances or other people take it away from us. — james victore
"

To be a creative individual takes work. It takes an effort to maintain it. — james victore
"

What I believe is a revolution that you guys already have inside of you. The revolution is you. The revolution isn't something you're going to join. It isn't something you're waiting for an invitation for. The revolution is you. — james victore
"

The revolution is me. Cause I understand the things that drive me as a human being drive other people as a human being. So, I have freed myself from making shit up. — james victore
180

Lovely Attendees



see everyone