James Ashe [Virtual]
March 27, 8:15am - 9:00am GMT. Hosted at Your Home or Office
part of a series on Identity
About the speaker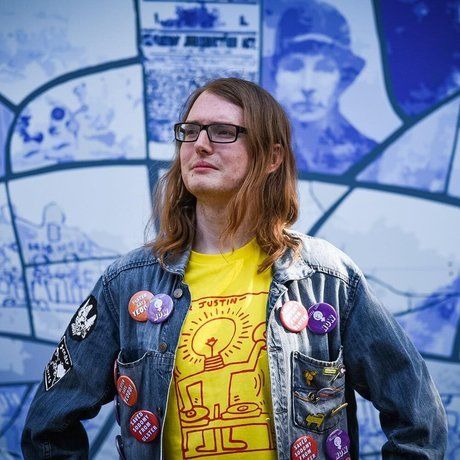 James Ashe is a Belfast-based artist with an unquestionably distinct style.
His use of vibrant colours partnered with his commentaries on the times we are currently living in have never been more prevalent in Northern Ireland and have been gaining traction in the public eye.
Usually, in the medium of screenprinting, risograph prints, illustration, and typography his artwork is themed on architecture, built heritage, politics, LGBT rights, abortion rights, punk and life in Northern Ireland.
James is a studio member of The 343 and has a number of exhibitions running in the Framewerk Gallery and The Black Box in Belfast throughout 2020.
He also collects badges.
Local partners
Location
Hosted at Your Home or Office
Anywhere and everywhere
Belfast, Ireland
When March 27, 2020
8:15am - 9:00am