About the speaker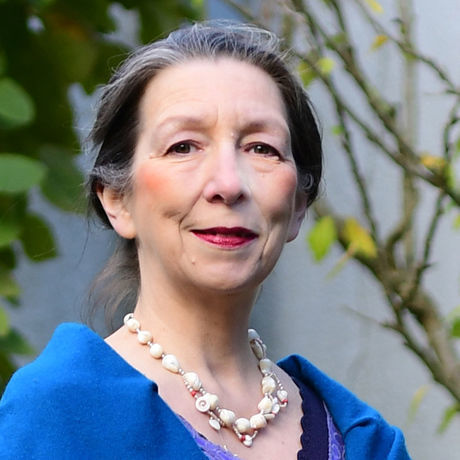 Seit Isabella denken kann, verteidigt sie ihre Unabhängigkeit. Künstlerin zu werden war daher vorprogrammiert, nach der Besetzung der Arena Wien wechselte sie von Kunstpädagogik zur Bühnenbildnerei. Noch vor Studienabschluss wurde sie Mutter, ein zweiter Sohn folgte 2,5 Jahre später, ihre Karriere verlief verkehrtherum: Statt Assistentin im deutschen Landestheater wurde sie Prophetin im eigenen Land, bekanntermaßen ein unbequemer Weg. Das Theater Brett war Theaterheimat für erste eigene Kostüm- und Bühnenentwürfe. Internationale Theatergruppengründungen und Engagements an kleinen Theatern folgten, viele Jahre später erst Assistenzen großer ORF-Produktionen. Parallel begeisterte sie sich für Numerologie, mit ihrer Methoden-Kombi wirkt sie seit über 20 Jahren als Lebens- und Karrierebegleiterin. Inner wise® ergänzt ihre Palette ebenso wie holistische Tanz- und Bewegungspädagogik und Gedankenrecycling. Im Auftrag des AMS begleitete sie jugendliche und erwachsene Arbeitssuchende. 2015 erschien ihr erstes "Sachbuch mit literarischem Mehrwert" - Märchen zu den Raunächten und Brauchtumsinfo ergänzt mit ihrem Zahlenwissen, im November 17 erschien ihr drittes Buch mit neuen Märchen "Zur Nacht".
Trotz vieler Herausforderungen fühlt sie sich vom Leben verwöhnt, möglicherweise mit ein Grund, warum sie dem Thema Tod gleichermaßen gelassen und inspiriert begegnet. Die von ihr vielfältig genutzten Methoden, ergänzt durch reichen Lebenserfahrungsschatz, bilden fruchtbaren Grund für Seminarteilnehmende, die sich tanzend und malend ihrem Leben zuwenden wollen, um ein Tuch zu schaffen, dass nach ihrem Ableben ihren Hinterbliebenen als Vermächtnis bleiben soll.
Favorite quotes from this talk
No quotes yet. Sign in to tag a quote!
63

Lovely Attendees






see everyone