nyc
What are FieldTrips?
FieldTrips are meetups to interact, learn and collaborate in an effort to level-up your creative life.
We're limiting these events to only 25 people, they're like an intimate dinner party. Your absence will be felt so please make sure that you can definitely attend if you sign up. Also, we're in the prototyping phase, so come with an open mind and be prepared for anything.
Thanks for participating! We're lucky to have you.
Interaction Styles™ 101 - A Self-Discovery Process
November 20, 6:00pm - 8:00pm EST. Hosted at Friends Work Here
About this FieldTrip
When I tell people I work with personality type, here are some of the replies I get most often:
"Oh, I'm definitely an introvert." "I was ESFT last time, or maybe EJIT? Anyway, I think I've changed." "I had to take the MBTI® for my job, but I don't remember my letters." "No offence, but is that even still a thing? I don't believe in horoscopes either!"
Well, it's a lot more complex than that.
Carl Jung believed that we come into the world with a predisposition to use our brains in a certain way, so let me introduce you to Personality Type as a pattern of core beliefs, drives, and aims.
Whether you know your four letters or not, in this interactive FieldTrip you'll go on a journey of self discovery using the Interaction Styles™ model.
You'll explore the dynamic processes of communication, roles, and focus that are inherent to each pattern, and try on the different energies and appearances of all four.
To help you find your best fit, we'll also look at common stress triggers and pressure points.
Interaction Styles™ is the first FieldTrip in a series of three. I'll also be offering one for Essential Motivators™ (Temperament theory) and Cognitive Dynamics™ (eight Jungian functions). You don't have to sign up for all three to learn more about this holistic approach to Personality Type; they are all complete and stand-alone sessions.
Organizer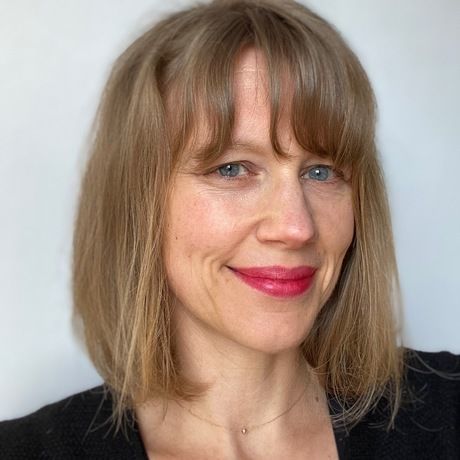 Doris Füllgrabe
Location
Hosted at Friends Work Here
47 Bergen St, Floor 3
Brooklyn, New York United States 11201
When November 20, 2019
6:00pm - 8:00pm