Insecure with Malique Mohamud [Online Session]
– Hosted at Your Home
part of a series on Insecure
About the speaker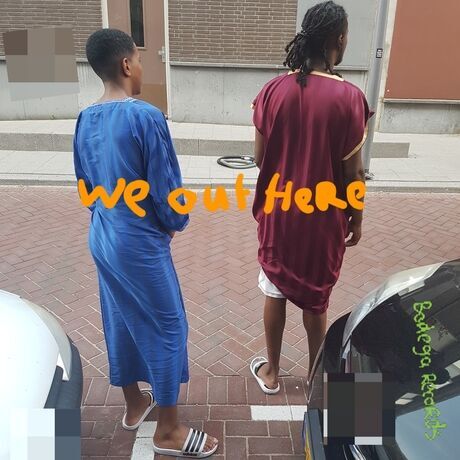 Malique Mohamud is een schrijver, ontwerper, en Hiphop Futurist wiens interesse voor stedelijkheid in relatie tot kunst en politiek in zijn jongere jaren ontstond door stiekem naar de cassettebandjes van de Wu-Tang Clan, Tupac en Outkast uit zijn broers slaapkamer te luisteren. Orale tradities zitten hem in het bloed.
Deze zoon van een Somalische docente en verzetsstrijder is een voorvechter van en zoekt betekenis in culturele productie vanuit een Afro-diasporische lens. Zijn projecten zijn pogingen om de notie van 'Cool' in te zetten als methodologie voor culturele en stedelijke transformatie. Migratie en disruptie van de stedelijke geopolitiek zijn terugkerende thema's in zijn werk. Word on the street is dat hij Somalische woorden probeert te introduceren in Straattaal.
Het doel van het ontwerp en publishing platform: Concrete Blossom, waarvan hij de oprichter is, is om met staatcultuur politieke en ontwerp landschappen te transformeren.
if I told you that a flower bloomed in a dark room would you trust it? Kendrick Lamar
Additional details
//////////////////////////////////////////////////////////////////////////
"Ignite a small dose of your courage and fiercely protect its flame." June's theme is #CMinsecure. It was chosen by @cm_louisville and illustrated by @sinclairart. Presented globally by @wordpressdotcom.
Location
Hosted at Your Home
Stationsplein 1
Rotterdam, Zuid Holland Netherlands 3013AJ
When
–