Ina Solomon on 'Wonder'
June 28, 7:30am - 10:00am EEST. Hosted at AMBASADA
part of a series on Wonder
About the speaker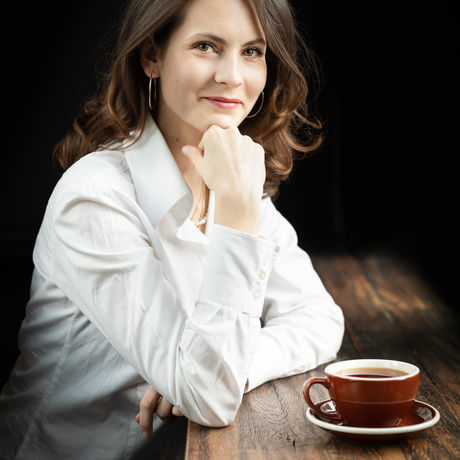 Mădălina Solomon is currently part of the spirited and creative corporate communication team in charge of the CSR and corporate sponsorships projects. Therefore, she dedicates her daily endeavors to making a difference by managing private investment projects for the community's wellbeing. Ina is a person with an incredible energy to unite people around a cause and transpose ideas into reality. She is part of a great team where she is doing a wonderful job in designing and implementing the CSR activities and corporate sponsorships. An innovative and creative spirit, Ina has dedicated her time for the past 3 years to a very daring initiative for creative entrepreneurs and transformed it into one of the most valued CSR programs inside the company. She grew up in an entrepreneurial spirit working since she was 14 years old for her family business. She learned early on what value-based leadership means, how a business can change the society we live in and the impact they can have on the environment. She chose a career in corporate communication and public relations. After graduating a BA in Public Relations in Bucharest she pursued a MA Marketing Communication in London because she felt she needed an integrated approach on corporate communication. Ina then decided to come back to Romania because she felt she could truly be one of those people who could make a change for the better in the social, educational, entrepreneurial and cultural-creative environment. On a team she brings: a talent for grasping profound significance revealing truth and motivating others, great at people skills and an understanding of others that fosters collaborative teamwork. Her enthusiasm lends her the ability to inspire and motivate others. She can talk her way in or out of anything. Since she is very perceptive about people's ideas, has risk-taking abilities and lives in a world of possibilities who can bring the best out of the people around her. She contributes to the group dynamics, with her endless energy, power to connect people and willingness to make things happen. Having been introduced to a variety of subjects in her professional experience, and supported by an academic background, the social paradigm continues to exert a distinctive appeal over her. She firmly believes shaping a good society, albeit a continuous and painstakingly slow process requires all hands on deck and mastery in the reconciliation of even the most diverging matters. She was fortunate enough to discover the right way of exploring life through the theory of Carl Gustav Jung. For the last 5 years, Jungian analysis has become her passion, which she is planning to transform into a future career. She is a natural people solver, characterized by imaginative use of ideas and an enthusiastic rallying of troops to achieve stated objectives. She is genuinely curious about human beings and how their inner life determines outside events. She thinks that creativity is a shape changer!
Local partners
With approximately 200,000 professionals across 30 countries, Flex provides innovative design, engineering, manufacturing, real-time supply chain insight and logistics services to companies of all sizes and industries.
Additional details
June is all about WONDER and Ina made us dream ever since we met her! It's a perfect theme for her and we're looking forward to hear what makes her WONDER!
Come June 28th and listen to her lecture live, in AMBASADA.
Location
Hosted at AMBASADA
Peneș Curcanul no. 4-5
Timisoara, Romania 300124
When June 28, 2019
7:30am - 10:00am