van
What are FieldTrips?
FieldTrips are meetups to interact, learn and collaborate in an effort to level-up your creative life.
We're limiting these events to only 25 people, they're like an intimate dinner party. Your absence will be felt so please make sure that you can definitely attend if you sign up. Also, we're in the prototyping phase, so come with an open mind and be prepared for anything.
Thanks for participating! We're lucky to have you.
Early Morning Improv – Wake up, Laugh, and Be Silly!
– Hosted at Instant Theatre
part of a series on Game
About this FieldTrip
Improv comedy is one of the major entertainment forms today, with experts like Stephen Colbert, Tina Fay, and Will Farrell rising from their improv roots and using the skills they learned on stage to entertain millions. Improv has helped businesses with listening and cooperation skills, and can help almost anyone think outside the box, trust their own ideas, and have fun. There are thousands of improv games that focus on many different aspects of creativity and storytelling, and we will explore many of them, all while making some good comedy on the way.
About the Instructors
Instant Theatre has been a force on the Vancouver comedy scene since the mid 90's. 1994 in particular was a big year for Vancouver. On a tiny stage in Gastown a band of Vancouver's finest young comedic minds began to build what would become Instant Theatre Company: the home for alternative theatrical improv in Vancouver. Our community of talented improvisational performers produces more than 200 shows locally every year in addition to performing at as guests worldwide from Bellingham to Berlin.
Nikolai Witschl is Instant's School Director, and has been performing Improv for over 15 years. Starting at Rapid Fire Theatre in Edmonton, AB, Nikolai graduated from the University of Alberta's BFA Acting program in 2010, and moved to Vancouver shortly after to pursue film and TV work. He has appeared on many films and movies, including Legends of Tomorrow, The Strain, Supernatural, Once Upon a Time, and the upcoming Deadpool 2. He can be seen in many of Instant Theatre's shows, including the hilariously irreverent Shakespeare after Dark.
Organizer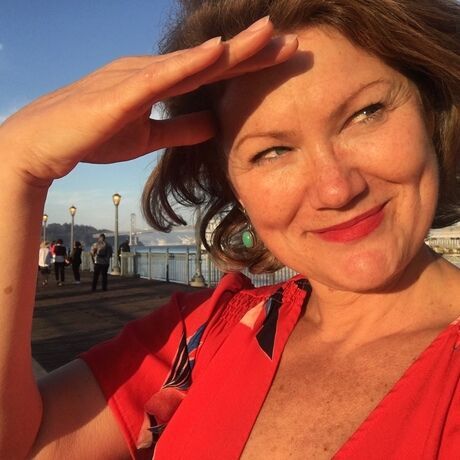 Tina Mohns
Location
Hosted at Instant Theatre
529 E Broadway
Vancouver, British Columbia Canada V5T 1X4
When
–