nyc
What are FieldTrips?
FieldTrips are meetups to interact, learn and collaborate in an effort to level-up your creative life.
We're limiting these events to only 25 people, they're like an intimate dinner party. Your absence will be felt so please make sure that you can definitely attend if you sign up. Also, we're in the prototyping phase, so come with an open mind and be prepared for anything.
Thanks for participating! We're lucky to have you.
Immersive AI with IBM Watson
– Hosted at IBM Watson Experience Center (NYC)
About this FieldTrip
Join IBM Watson for a live walkthrough of our immersive AI experiences led by the creatives who designed them in Watson Experience Center located in Astor Place.
Our team creates experiences that transform our clients' ideas of AI at the Watson Experience Center. These centers are permanently branded spaces, with locations in New York City, San Francisco, and Cambridge. The centers are invitation only, and their primary audience is potential customers of IBM Watson. The collaborative meeting space also serves as an educational hub for researchers, students, and media.
Our group has designed ways for visitors to explore data at scale in an immersive 360° environment, boosting their ability to comprehend how AI works. Blending storytelling with design, data, expert-guided interaction, and 93.3 million pixels we can make clear to clients and the world the value of AI and both its practical applications and potential for society.
Meet the team behind IBM Watson's experiences and join us for a live walkthrough of recent work as we share our creative process, strategies and best practices for creating experiences for emerging technology.
Please arrive with identification and check-in with security.
Our creative team, Jenny Woo & Rob Harrigan have been designing experience for the Watson Experience Centers for four years. We want to enable the design community to experience and understand the unique challenges of developing spatial AI experiences and raise awareness in working with emerging technology.
–
View all upcoming FieldTrips
We're excited to introduce FieldTrips in partnership with Adobe. Submit an idea to host your own FieldTrip here.
Local partners
Adobe is the global leader in digital marketing and digital media solutions. Our tools and services allow our customers to create groundbreaking digital content, deploy it across media and devices, measure and optimize it over time, and achieve greater business success. We help our customers make, manage, measure, and monetize their content across every channel and screen.
Organizer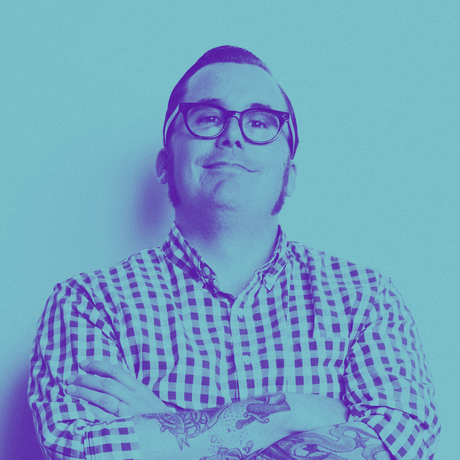 Rob Harrigan
Location