nyc
What are FieldTrips?
FieldTrips are meetups to interact, learn and collaborate in an effort to level-up your creative life.
We're limiting these events to only 25 people, they're like an intimate dinner party. Your absence will be felt so please make sure that you can definitely attend if you sign up. Also, we're in the prototyping phase, so come with an open mind and be prepared for anything.
Thanks for participating! We're lucky to have you.
"Imaginary Streets" – Creative Mobile Photography
August 9, 1:00pm - 2:45pm EDT. Hosted at Adobe Union Square (NYC)
About this FieldTrip
Start at Adobe headquarters with a presentation of the potential creativity one can create with props and the power of mobile photography. We will begin a short Photowalk looking for street scenes to experiment with and bring back to the editing lab. Finish with a live post editing walk-through on Lightroom and Photoshop app followed by a Q&A.
Bring your Mobile Phone with Lightroom and Photoshop apps installed.
I have been a Street Photographer for 5 years and got my start with Mobile Photography. This became a less intimidating educational tool where I got to learn about composition, post editing through apps, sharing my work, but most importantly my own artistic perspective. The success in that journey has brought me to the Adobe Creative Residency dream team. I am excited to share the lesson(s) I learned in my journey with aspiring artists.
–
FieldTrips are a celebration of creativity and generosity. They are hosted by awesome individuals and organizations (like you and yours)! When you sign up, please show up. Most FieldTrips have waitlists due to significant interest and limited space.
View all upcoming FieldTrips or submit an idea to host your own.
Local partners
Adobe is the global leader in digital marketing and digital media solutions. Our tools and services allow our customers to create groundbreaking digital content, deploy it across media and devices, measure and optimize it over time, and achieve greater business success. We help our customers make, manage, measure, and monetize their content across every channel and screen.
Organizer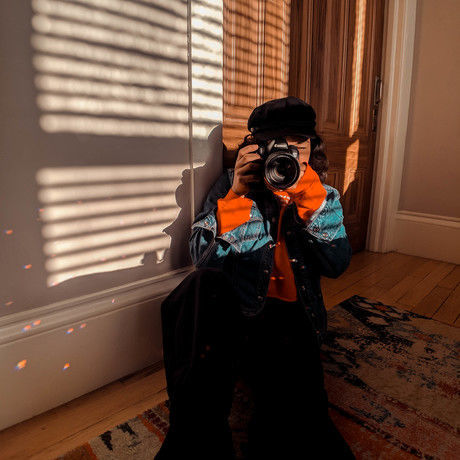 Cyn Lagos
Location
Hosted at Adobe Union Square (NYC)
100 5th Avenue
New York, New York United States 10011
When August 9, 2019
1:00pm - 2:45pm