If you want to walk far, walk together
– Hosted at Mikser House
part of a series on Ethics
About the speaker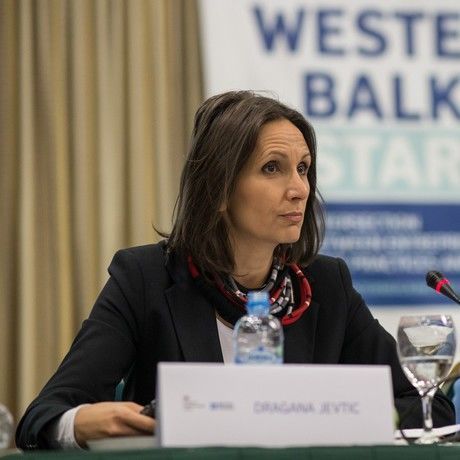 Dragana Jevtić lived, studied and worked in United States (NY State, California and Florida), France and Cyprus, for different companies/organizations doing business development and international cooperation. After several years in the business world, she has decided to transfer to something she loves the most: the world of arts and culture. Dragana is interested in combining arts and business, getting the best of the both worlds; in project management and running of cultural projects and organizations; in international cooperation within the field of culture; and in life-long learning. Her last post was Market Manager for France and Benelux markets for Tourist Organization of Serbia. Currently she is dedicated to Creative Mentorship project as its Project Manager and is putting in it all her great energy, enthusiasm and expertise. And is enjoying it enormously!
Local partners
Additional details
We asked Dragana Jevtić, project manager and one of the founders of Creative Mentorship, to tell us why is so important to walk together instead of walking alone. Those who join us on this event will have the possibility to hear more about the open call for third generation of participants in Creative Mentorship program.
Creative Mentorship is project that empowers and enables individuals to develop themselves through sharing of knowledge and experience. The aim of this initiative is to build and inspire a community of open-minded, socially responsible and motivated individuals committed to developing society based on knowledge, culture and creativity.
The philosophy of Creative Mentorship is that both personal and mentoring relationships are not processes of achieving success but of learning. This program is based on values of exchange, development and mutual encouragement and inspiration. Even though it supports the development of individuals, the belief behind it is that better and more accomplished individuals will spread further their personal progress and have a positive influence on their colleagues, family and friends.
More information can be found at Creative Mentorship website or by direct contact via mail.
Location
Hosted at Mikser House
Karađorđeva 46
Belgrade, Serbia 11000
When
–