Ian Gregory - Creative Director, Witching Hour Studios
– Hosted at Singapore Art Museum
part of a series on Magic
About the speaker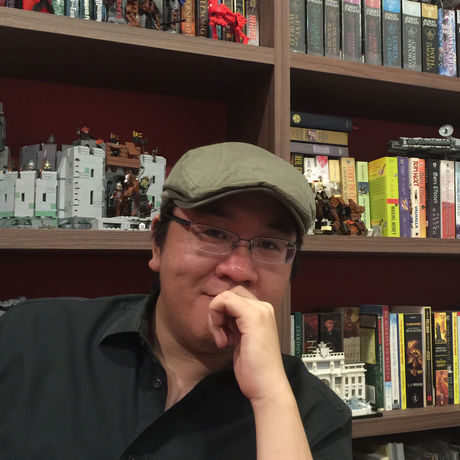 Having commit the egregious sin of doing poorly in school as a Singaporean, Ian starting working young and only returned to his studies at 23, receiving a scholarship at the Nanyang Academy of Fine Arts. In 2010, his second year there, Ian co-founded Witching Hour Studios with some friends. Six years on, Witching Hour has garnered awards and international recognition for their line of Ravenmark games and the off-kilter Romans in My Carpet!. He is currently working on their latest title, Masquerada: Songs and Shadows, which recently successfully funded on Kickstarter. Taking an interest in education and the proliferation of the local game industry, he spends his time engaging with schools, government agencies and industry partners.
Aside from Witching Hour and industry endeavours, you can find him playing board games, tabletop RPGs and lots of Lego.
Local partners
Savvy is a privately owned, boutique recruitment consultancy specialising in identifying high-calibre creative talent & introducing them to reputable businesses across the Globe for Permanent, Contract and Freelance placements. Our clients, both agency and client side, range from start-ups to world-renowned organisations.
Areas of Expertise: Digital Design, Graphic Design, Interior Design, Architecture, Fashion Design, Broadcasting, Client-services, Project Management, Production, Development and more.
CreativeMornings / Singapore is lucky to have Fluttersound as our AV partner, they have been a firm supporter of the event and have recorded and edited most of our speaker videos since 2013.
Fluttersound is an audio & video production studio with a recording and post-production facility to meet the challenging demands of high-definition broadcast, television, social media and cinema.
Through making of music, videos, films and digital media, we allow businesses, marketers, advertisers and individuals to explore fresh, engaging ideas, and convey them creatively through sound and moving picture to reach customers.
Services Offered: Audio Production, Video Production & Post-production
Location