Ian Campeau
January 31, 8:30am - 10:00am EST. Hosted at Ottawa Art Gallery
part of a series on Roots
About the speaker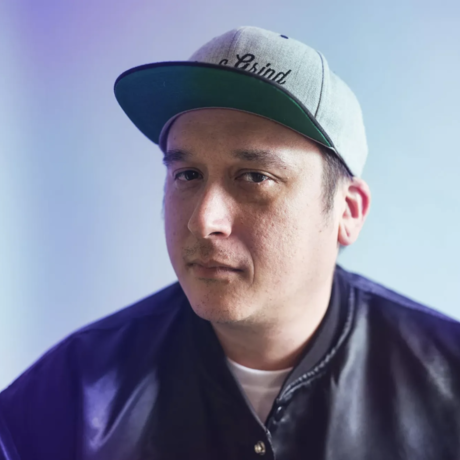 Examine your own roots. When you retrace them, what do you find?
In this month's talk, Ian Campeau, also known as DJ NDN and Migizi Bebaayaad, will teach us the importance of reconnecting with our roots and how the reclamation of traditional language is essential to understanding Indigenous culture.
Ian Campeau is the co-founder and former member of the music group A Tribe Called Red (ATCR). Through a powerful combination of art and activism, he uses his notoriety to draw attention to issues of racism, gender-based violence, stigmas of mental health, and other forms of oppression.
He is Anishinaabe from the Nipissing First Nation. A charismatic, impassioned speaker, Ian draws attention to societal inequalities while promoting discussion and sharing of knowledge to help bring about change. He is political, articulate and keenly aware of the power of his art.
Local partners
Additional details
CreativeMornings is a monthly breakfast lecture series for the creative community with chapters in over 200 cities around the world. Each month we host an event that is always on a Friday, always in the morning, and always free. We provide coffee, a light breakfast, and a 20-30 minute presentation from a local creative person on the global CreativeMornings theme for that month.
Event Schedule:
8:30 AM - Doors open
8:30 - 9 AM - Check in, enjoy breakfast
9:00 AM - Talk begins
9:10 AM Speaker takes the stage.
9:45 AM Q&A with speaker
9:50 AM Closing remarks.
9:55 AM Audience takes the stage!
10:00 AM Off to work!
About the theme:
A tree is made up of not only its colorful leaves, but also its bark, branches, and most of all — its roots. The roots exist to provide sustenance and a strong foundation for the rest of its body.
Examine your own roots. When you retrace them, what do you find?
In his CreativeMornings talk, James Victore shares, "The things that made you weird as a kid make you great today. But only if you put it in your work." Identify the things that ground you and what you've carried with you over time. How have your roots shaped who you are today?
The start of a brand-new decade gives you the perfect excuse to dig up the old and to nourish the elements that sustain you. Courageous, creative work begins below the ground.
The Québec chapter chose this month's exploration of Roots and Félix Girard illustrated the theme.
Accessibility: Venue is fully accessible. If you require any additional help or have suggestions as to how we could make our events more inclusive, please give us a shout ottawa@creativemornings.com!
Para Transpo drop-off entrance: 10 Daly Avenue, Ottawa, ON, K1N 6E2. The Daly entrance is between Waller and Nicholas on the south side. The gallery's large glass double doors are recessed from the street.
Parking: Street metered parking is available (check hourly limits) in the nearby Sandy Hill residential area.
Other paid parking options include: Le Germain Hotel parkade (Level P1), Novotel parkade (Entrance: 3 Daly Avenue) and the Rideau Centre parkade (Entrance: 80 Nicholas Street or 5 Daly Avenue).
Public Transit: For those taking OC Transpo, get off at Mackenzie King Bridge, walk east towards Ottawa U. The gallery is on the same side of the street as the Rideau Centre mall, at the northwest corner of Mackenzie King and Waller. The gallery's entrance is recessed from the street with an LED sign out front.
Location
Hosted at Ottawa Art Gallery
10 Daly Avenue
Ottawa, Ontario Canada K1N 0C5
When January 31, 2020
8:30am - 10:00am