chi
What are FieldTrips?
FieldTrips are meetups to interact, learn and collaborate in an effort to level-up your creative life.
We're limiting these events to only 25 people, they're like an intimate dinner party. Your absence will be felt so please make sure that you can definitely attend if you sign up. Also, we're in the prototyping phase, so come with an open mind and be prepared for anything.
Thanks for participating! We're lucky to have you.
I Can't: Improv
November 29, 6:30pm - 8:30pm CST.
About this FieldTrip
Note: This FieldTrip is at Mac & Cheese Productions℠ in Wicker Park near Division & Ashland. Exact address will be sent to registrants the day before the event.
"I Can't: Improv" is part of Mac & Cheese Productions' "I Can't" series, where adults state they're unable to do something, they try it with a bunch of other adults who also "can't," and everyone proves themselves wrong and not only does the thing, but enjoys it and says, "That wasn't so bad. In fact, kinda fun. Good for me! What's next?!"
Have you not tried improv because
- you're not funny
- you hate being put on the spot
- it's intimidating
- you hate public speaking
- you're not theatrical
- you just haven't had the time and/or funds
- people are SO into it and that kind of turns you off
- you don't want to be on Saturday Night Live or create a career out of being on stage
- you don't see how it'll help you personally or professionally
- quite frankly, it sounds horrible?
Then, "I Can't: Improv" is for you.
If you've been curious. If you want to dip your toe in the improv-water without having to commit the time or money to a regular class. If you want to try improv with people who aren't trying to impress the teacher or get cast in a show. If you think it'll be hard, challenging, out of your comfort zone. If you want to try something new. If you've heard of improv's benefits like enhanced communication, collaboration, public speaking, and ideation skills and you want that for yourself. If you've heard how improv raises your confidence and lowers your overthinking and judgment of others and of self and you want that for yourself.
If you want to be in an environment where you can't do anything wrong and everyone's "I'll try it…" attitude is infectious. If you're tired of giving a sh*t what other people think.
If you're looking to meet new people and get to know people you already know in a non-network'y, non-bar type of way. If you like lightbulb moments and "these are my people" sentiments. If you want to play for play's sake. If laughing with others sounds nice.
Let's play! BONUS: the "play" actually helps you in your job and life overall.
Learn more about Mac & Cheese Productions: Facebook Twitter Instagram
–
View all upcoming FieldTrips
We're excited to introduce FieldTrips in partnership with Adobe. Submit an idea to host your own FieldTrip here.
Local partners
Adobe is the global leader in digital marketing and digital media solutions. Our tools and services allow our customers to create groundbreaking digital content, deploy it across media and devices, measure and optimize it over time, and achieve greater business success. We help our customers make, manage, measure, and monetize their content across every channel and screen.
Organizer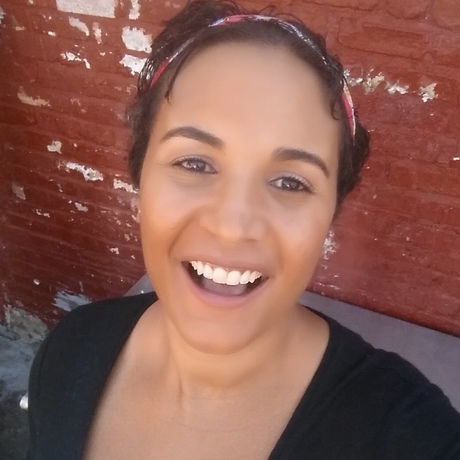 Saya Hillman
When November 29, 2018
6:30pm - 8:30pm