Virtual
What are Virtual FieldTrips?
FieldTrips are meetups to interact, learn and collaborate in an effort to level-up your creative life. Built on top of our 20,000 monthly attendees at CreativeMornings talks, FieldTrips are community-organized events built on the spirit of generosity that has powered CreativeMornings events for the past 10 years.
Thanks for participating! We're lucky to have you.
How To Stay Connected In A Time Of Disconnection
April 13, 6:30pm - 8:00pm EDT. Hosted at FieldTrips on Zoom
About this FieldTrip
As things begin to change in our society (on what seems what an hourly basis), the importance of human connection becomes greater than ever. Without even the simple act of going to the office or our local bodega, human contact is limited, and the feeling of isolation can become truly overwhelming. Many of us immediately gravitate toward activities like scrolling through social media or binging on Netflix. If we do, we quickly realize that those pastimes don't fill the void we are desperately craving. In this discussion, we'll discover how you can leverage technology to your advantage and conquer loneliness by fostering your creative energy.
About your host Liana Pavane is a digital wellness coach and founder of TTYL—a tech-free community dedicated to human connection. Liana founded TTYL in 2018 to help people have a healthier relationship with technology and social media. When she's not hosting TTYL events, Liana is coaching clients on how to put down their phones and pick up their lives.
Organizer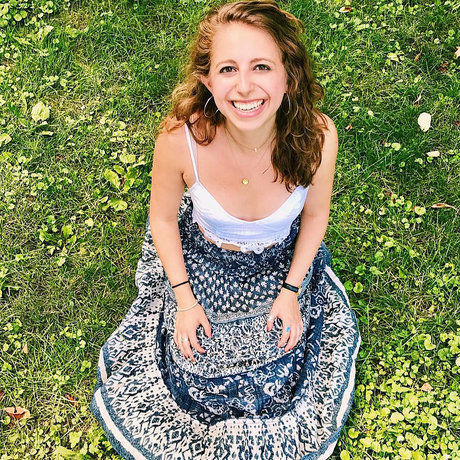 Liana Pavane
Location
Hosted at FieldTrips on Zoom
Zoom
Brooklyn, NY United States
When April 13, 2020
6:30pm - 8:00pm