Virtual
What are Virtual FieldTrips?
FieldTrips are meetups to interact, learn and collaborate in an effort to level-up your creative life. Built on top of our 20,000 monthly attendees at CreativeMornings talks, FieldTrips are community-organized events built on the spirit of generosity that has powered CreativeMornings events for the past 10 years.
Thanks for participating! We're lucky to have you.
How to Find Peace of Mind in Uncertain Times
May 2, 2:00pm - 4:00pm EDT. Hosted at FieldTrips on Zoom
About this FieldTrip
If you're someone who struggles with change or is worried about what's happening in the world around you, know that you are not alone. There are many times in life where you'll be faced with uncertainty, but there is a tried and true way through. In this intuitive workshop, you'll discover techniques for finding clarity and calm no matter what life throws at you.
By exploring spiritual principles and going inward, you'll be able to tap into your highest self and cultivate resilience. We'll also move through a guided meditation to help you surrender into the present and to let go of what you cannot control. By the end of this workshop, you'll not only feel more connected to yourself, but you'll also have the guidance you need to rise up from uncertainty, step into your power, and move confidently in the direction of your dreams.
About your Host
Antoinette Beauchamp is a mindset coach and the co-founder of One & Many. Antoinette's work focuses on empowering women to create monumental changes in their lives to launch them into the life they've always wanted to live. Since founding her coaching business in 2017, Antoinette has coached and radically transformed women's lives all over the country through teaching spiritual principles and heart-felt leadership. She works with high-powered female executives and entrepreneurs, helping them expand their businesses, elevate their relationships, and navigate major life changes. As a sought-after thought leader, Antoinette has spoken at conferences like SXSW and partnered with brands like Havas Media, Maha Rose, and Soho House. She's also been seen in publications like Well+Good, Bloom, HeyMama, and Mother Untitled, and is the co-author of a mindset workbook. When Antoinette isn't working with clients or leading a sold-out retreat, you'll find her focusing on her wellness and bringing high vibes with her wherever she goes. Follow her on Instagram for more: @oneandmanyofficial
Organizer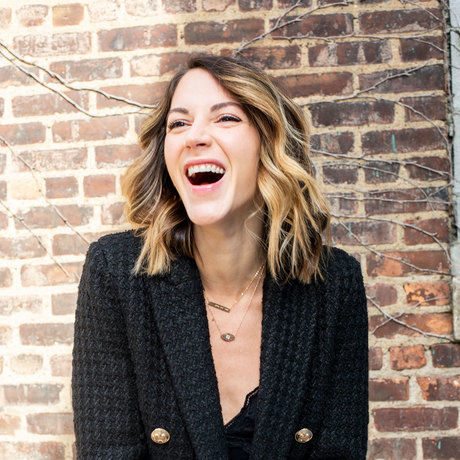 Antoinette Beauchamp
Location
Hosted at FieldTrips on Zoom
Zoom
Brooklyn, NY United States
When May 2, 2020
2:00pm - 4:00pm