Hosted by CHI & IND: Chris Mosier
– Hosted at CM/Indy Zoom Livestream
part of a series on Divergent
About the speaker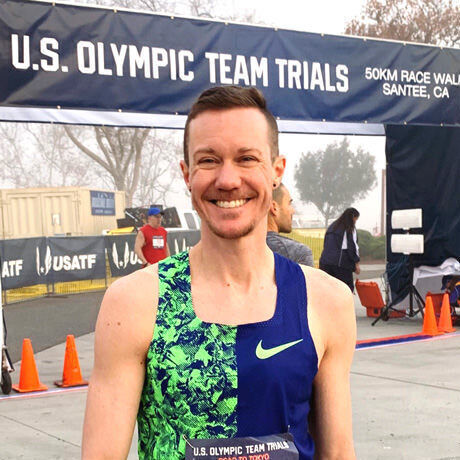 Chris Mosier is a trailblazing athlete, coach, and the founder of TransAthlete.com. In 2020, he made history by becoming the first transgender athlete to compete in the Olympic Trials in the gender with which they identify. Prior to that, in 2015 he became the first openly trans man to make a Men's US National Team. Following the national championship race, he was instrumental in getting the International Olympic Committee policy on transgender athletes changed, and in June 2016 he became the first trans athlete to compete in a world championship race under the new rules. He has been called "the man who changed the Olympics" by the BBC and New York Magazine. Chris is a six-time member of Team USA, representing the United States in the sprint triathlon and the short course and long course duathlon, a two-time Men's National Champion, and a Men's All-American. Chris has made it his life's work to create more inclusive environments in athletics for LGBTQI+ athletes, coaches, and fans, and he consults with teams, leagues, and organizations on policies and better practices with the mission of making sport a place where all people can feel like they belong.
Local partners
Wormser Legal serves clients in three core areas of the law: business, real estate, and private securities. We counsel businesses at every stage in their life cycle, from start-ups to emerging and established businesses.
Additional details
📺 Tune in on Zoom
💛 Joining us for the February event is the Chicago Chapter!
📩 Registered attendees will be emailed a protected link shortly before the event. New to Zoom? You'll want to sign up for a free account ahead of time.
🚩NOTE: Don't see an email from us closer to the event time? Please be sure to check your spam or junk mail folder.
Location