Virtual
What are Virtual FieldTrips?
FieldTrips are meetups to interact, learn and collaborate in an effort to level-up your creative life. Built on top of our 20,000 monthly attendees at CreativeMornings talks, FieldTrips are community-organized events built on the spirit of generosity that has powered CreativeMornings events for the past 10 years.
Thanks for participating! We're lucky to have you.
Hope-Inducing Postcard Party to Get out the Vote
October 15, 8:00pm - 9:00pm EDT.
About this FieldTrip
Due to mail timelines, this event will be most relevant to US-based community members
The results of the November 3 election–up and down the ballot–will determine the future for everyone, but most especially the next generation. Parents, grandparents, and friends of the next generation looking to channel their anxiety into action are invited to join Sunrise Kids NYC (a climate action group for families) in one of the most effective methods of GOTV (getting out the vote): hand-writing letters to voters in swing states!
Hand-written letters can increase voter turnout up to 3%! And hand-decorated letters–whether by a toddler's expressive paintings or a grandmother's gold embossing–makes them all the more inviting and encouraging!
Sunrise Kids NYC will be hosting a special Zoom postcarding session for the CreativeMornings community and you're invited!
WHAT YOU'LL NEED!
📝 VOTER NAMES AND ADDRESSES - In the reminder email before the event, we will include a form where you can tell us how many letters you can commit to writing and sending before October 17. We'll email you the names and addresses of registered voters to write to, as well as a script you can personalize. You're also welcome to write your own message. 💌 STAMPS - make sure to stock up! 🎨 SUPPLIES - paint, markers, glitter, potato stamps, whatever decorations will make your letters most welcoming for voters! And if you're a parent, invite your kids to help with the process!
You can choose what to work on during our session. Some folks use the time to workshop their scripts to voters, others scribe all their cards so their kids can decorate the front sides. And kids love to put the stamps on, of course, so save that job for them!
About your Host Hi! I'm Willa, an arts educator, climate activist, and mama to two small children in Brooklyn, NY! Through Sunrise Movement's local group for parents and kids, Sunrise Kids NYC, I've found a wonderful way to channel my climate crisis anxiety into creative, productive, effective climate organizing. During the pandemic, we've been hosting small zoom sessions where fellow parents (and friends!) can hang out for an hour as they hand-write mail to voters in swing states. This experience helps provide community and motivation for the card writers. The card recipients get some compelling snail mail that hopefully stays on their fridge as a friendly but undeniable reminder of just how crucial this election is, up and down the ballot!
Organizer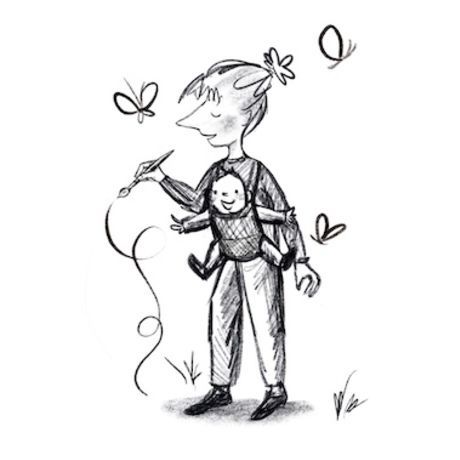 Wilhelmina Peragine
Hosted at This is a virtual event, you will receive a link to attend in your registration email
When October 15, 2020
8:00pm - 9:00pm