HONEYCNTZA | The Live One
– Hosted at Vega
part of a series on Courage
About the speaker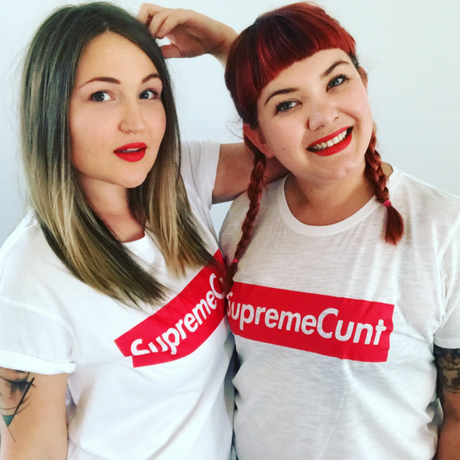 In early 2017, Larney De Swardt (Trash Panda) and Diona Stević Marinko (Yung Kween) decided to start a "purposely bad" punk band as a creative outlet to make something without any pressure. When it dawned on them how much time and effort it would take to be terrible, they repurposed their band name into something they already did every day: Talk. And thus, the HONEYC*NT the podcast was born. With the female-led podcast scene sorely lacking in South Africa, they wanted to create something they would listen to; space where they could discuss pop culture, current news and social media without any filter. They quickly decided that there were far too many eccentric and interesting people in Johannesburg (and the world) to have the podcast simply be about them, so they invited guests on to discuss topics including LBGTQI+ rights, politics, body acceptance and the South African creative scene. With an illustrious podcasting career that has ranged from screeching into the silent void of the internet to interviewing Amanda Palmer, they stay true to the origins of the project – creating a space where they're free to be whatever they want to be and say whatever they want to say.
Local partners
Additional details
"We need your courage. It's going to be risky and will require vulnerability. A posture of empathy and curiosity will empower you. And above all, you must take action."
HONEYCNTZAwill be talking on the topic of 'Courage' next week Friday, 23 March 2018 at Vega School (JHB).
This month is presented by our global partner WordPress.com (WordPress) The theme of Courage was chosen by our CreativeMornings/ Oakland and illustrated by Annie Wong (Headexplodie)
Location
Hosted at Vega
444 Jan Smuts Ave, Bordeaux, Randburg
Johannesburg, Gauteng South Africa 2194
When
–