Helena Wasserman Eriksson on Invest
February 28, 8:30am - 10:00am +08. Hosted at the Hive Carpenter
part of a series on Invest
About the speaker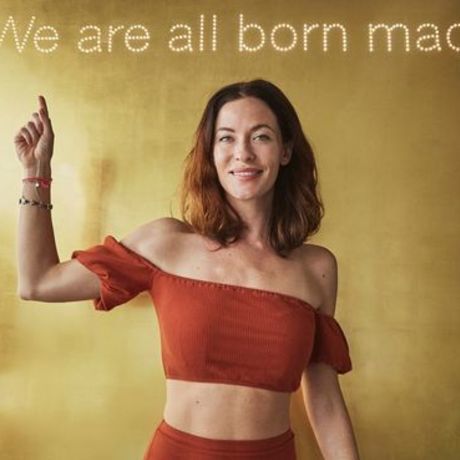 Helena started her career eager to find solutions to the world's most pressing social and environmental issues by working at The Clinton Foundation and at Ashoka. In 2014, excited by technology's impact on every aspect of life, she then joined Techstars - the US Tech Accelerator - where she met the founders of Big Data for Humans - the data-science-as-a-service software company and off they went to disrupt the data analytics space. In 2019, Helena launched a new company close to her heart, Stage 6. A wellness co-living for people who want to transform into their best self and serve humanity.
The New School and London School of Economics graduate. Elected Founder of the Future in 2016, Forbes 30 under 30 in 2017 and one of the 50 most inspirational women in technology in Europe in 2017.
Helena is passionate about solving old problems in new ways and building communities of doers who think outside the box to create a better and happier world.
Local partners
Musketeers Coffee was co-founded by Jairus and Julien who were 2 complete strangers prior to their previous place of work.
Just like how we strongly feel that Coffee can be that catalyst to bring people closer to each other, it is of no surprise that this company was started out by that same belief.
With a strong passion and love for coffee, you can rest assured that along with the Musketeers' years of experience, your event will get that caffeinated boost it requires.
The Hive is a network of coworking spaces across Asia and is home to many startups and growth-minded companies, making it a perfect spot for all entrepreneurs to develop their journey and share their stories. More than just coworking, we believe in being the catalyst for integrated business opportunities, partnerships and events through our vibrant community and spaces worldwide.
Additional details
CreativeMornings is back with a new theme this month, Invest, at the Hive Carpenter. We hope to see you there!
SPECIAL THANKS TO…
OUR DRINKS SPONSOR: Musketeers Coffee, who will fuel us with their specialty coffees bright and early morning.
And help us make our events to be more sustainable and free of disposable cups… so do bring along your own mug or reusable cup to get your coffee!
OUR VENUE SPONSOR: The Hive Carpenter, Address: Carpenter Haus, 36 Carpenter Street, Singapore, 059915
GETTING THERE By MRT: Clarke Quay MRT Station
Traffic is unpredictable in the area during mornings, so do try and take public transport if possible.
Location
Hosted at the Hive Carpenter
The Hive Carpenter Carpenter Haus, 36 Carpenter Street
Singapore, Singapore 059915
When February 28, 2020
8:30am - 10:00am