About the speaker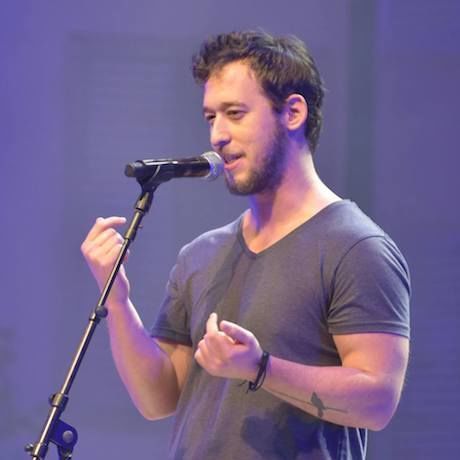 יונתן הוא תסריטאי, מחזאי, מוזיקאי ואמן ספוקן וורד. נולד וגדל בירושלים. למד תסריטאות בסם שפיגל בירושלים, ומוזיקה בטורונטו אצל קינגסלי אטיין (אשר ניגן עם נינה סימון, אטה ג׳יימס ורבים נוספים). בשנת 2104 זכה יונתן באליפות הארץ בפואטרי סלאם (תחרויות ספוקן וורד או שירה מדוברת) ונסע לייצג את ישראל באליפות העולם בפריז. יונתן זכה להופיע עם שיריו בפני נשיא המדינה, בפינה אישית בערוץ 2 ומעל בימת הכנסת, ואף הוביל מספר קמפיינים ויראליים לשינוי חברתי, בהם קמפיינים סביב מצעד הגאווה בירושלים, יום זכויות האדם הבינלאומי, ומלחמת האזרחים בסוריה. קמפיינים אלו זכו למאות אלפי ומיליוני צפיות. כיום נמצא יונתן בעבודה על שתי סדרות טלוויזיה שעתידות לעלות לשידור בשנה הבאה, הצגת תיאטרון, ומעביר סדנאות ספוקן וורד לבני נוער ומבוגרים. כמו כן יונתן הוא סולנה של להקת Dirty Fly ושל פרוייקט הסולו המוזיקלי שלו.
https://m.facebook.com/blumenfeld.yonatan/
Favorite quotes from this talk
No quotes yet. Sign in to tag a quote!
129

Lovely Attendees








see everyone