Virtual
What are Virtual FieldTrips?
FieldTrips are meetups to interact, learn and collaborate in an effort to level-up your creative life. Built on top of our 20,000 monthly attendees at CreativeMornings talks, FieldTrips are community-organized events built on the spirit of generosity that has powered CreativeMornings events for the past 10 years.
Thanks for participating! We're lucky to have you.
Handprinting textiles with Atelier Karaka
June 7, 12:00pm - 1:00pm EDT. Hosted at FieldTrips on Zoom
About this FieldTrip
In this workshop, you will take advantage of bottles and packaging you might have at home to create stamps and print colorful patterns on fabric or paper. You can use this technique to personalize a piece of clothing, a tablecloth or a postcard and create an original and meaningful gift. To participate, gather two or three flat-topped bottles, an EVA foam sheet, scissors, fabric or paper and a great deal of creativity!
About your Host
Marta Afonso is the face and hands behind Atelier Karaka, a creative studio based in Porto (Portugal) that celebrates the value and beauty of manuality by exploring hand printing techniques to develop exclusive pieces and limited editions of clothes, home textiles, wall coverings, and accessories. She also works in surface pattern design and hosts several workshops exploring creativity through manuality. You can know more about her and her work in www.atelierkaraka.com.
Organizer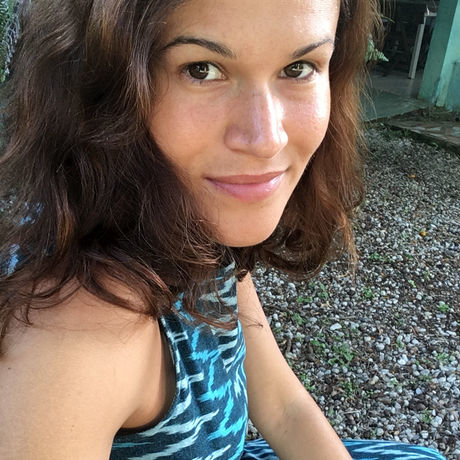 Marta Afonso
Location
Hosted at FieldTrips on Zoom
Zoom
Brooklyn, NY United States
When June 7, 2020
12:00pm - 1:00pm