Halil Altındere
– Hosted at ATÖLYE
part of a series on Wonder
About the speaker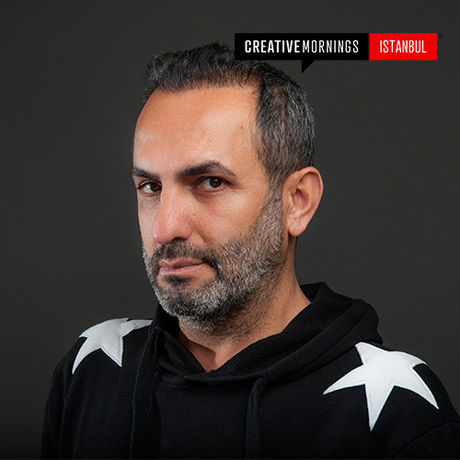 Halil Altındere (1971, Mardin) İstanbul'da yaşıyor ve çalışıyor. 1999'dan bu yana art-ist güncel sanat dergisi'nin yayıncılığını sürdürmekte olan sanatçı, 2002 yılından beri küratöryel çalışmalar da yapmaktadır.
Altındere, erken dönem çalışmalarında ulus-devleti, iktidarı simgeleyen kimlik kartı, banknot, pul gibi günlük yaşamdan sıradan nesnelerin anlamlarını küçük müdahalelerle ters yüz ederken, 2000 sonrası üretimlerinde daha çok alt kültürler, gündelik yaşam içindeki sıra dışı ancak olağan görünen durumları mesele etti. Politik ve ironik bir yaklaşımla ürettiği çalışmaları; 1997 Uluslararası İstanbul Bienali'yle başlayıp 2007'de documenta'ya kadar birçok önemli sergide yer aldı. São Paulo Bienali (1998), Manifesta-4, Gwangju ve Setinye Bienalleri (2002) sanatçının yer aldığı sergilerden birkaçı. Sanatçı ayrıca, Almanya, İngiltere, Fransa, Güney Kore, ABD, Brezilya, Yeni Zelanda, İsrail, Hollanda, Danimarka, Montenegro, Bulgaristan, Romanya, Yunanistan ve Avusturya'da pek çok uluslararası sergide yer aldı.
"Fikirler suça dönüşünce"(2010),"Gerçekçi ol, imkansızı talep et"(2007), "Freekick"(2005), "Seni öldüreceğim için çok üzgünüm"(2003) sergilerinin küratörlüğünü yapan Altındere, 2011 yılında yayımlanan "101 Yapıt" ve 2007 yılında yayımlanan User's Manual / Kullanma Kılavuzu: 1986-2006 Türkiye'de Güncel Sanat kitabının da Süreyyya Evren ile birlikte eş-editörüdür.
Additional details
Hepimiz merak etme kapasitesine sahipken bu yetimizi neden kaybediyoruz? Yunan filozof Sokrates'e göre, "Merak bilgeliğin başlangıcıdır." Bizi alışılmış kalıplarımızdan uzaklaştırarak yeni ve güzel şeylere hayret etme kabiliyetimizi tekrar hatırlatır.
CreativeMornings'in Haziran ayı teması "Merak" ve konuğumuz sanatçı, küratör ve editör Halil Altındere. Politik, sosyal ve kültürel kodları araştıran Altındere, marjinalleşmeye ve baskıcı sistemlere direnişe odaklanıyor. Altındere'nin çalışmaları New York'taki MoMA'dan Gwangju, Berlin ve Sharjah Bienallerine; Centre Pompidou ve Moderna Museet'e kadar hemen hemen dünyanın her yerinde sergilendi.
Kahvaltı eşliğinde başlayacak olan etkinliğe herkesi bekliyoruz.
Program 09:00 - 09:30: Kahvaltı 09:30 - 10:00: Konuşma 10:00 - 10:30: Networking
///
We all have the capacity for wonder, but why do we lose sight of it? According to the classical Greek philosopher Socrates, "Wonder is the beginning of wisdom." By drawing us out of our typical patterns, wonderment reconnects us with our ability to marvel at new and beautiful things.
For this month's CreativeMornings, the global theme is "Wonder" and we will host contemporary artist, curator and editor Halil Altındere. Altındere explores political, social, and cultural codes, focused largely on depicting marginalization and resistance to oppressive systems. Altındere's work has been presented all around the world, from MoMA in New York to Gwangju and Berlin, and from the Sharjah Biennial to museums such as the Centre Pompidou and Moderna Museet.
Program 09:00 - 09:30: Breakfast 09:30 - 10:00: Talk 10:00 - 10:30: Networking
Location
Hosted at ATÖLYE
Tarihi Bomonti Bira Fabrikası, Silahşör Caddesi, Birahane Sok, No: 1, Şişli
Istanbul, Turkey Turkey 34394
When
–