Guido & Vincent de Boer
February 22, 8:30am - 10:00am CET. Hosted at VOX-POP
part of a series on Symmetry
About the speaker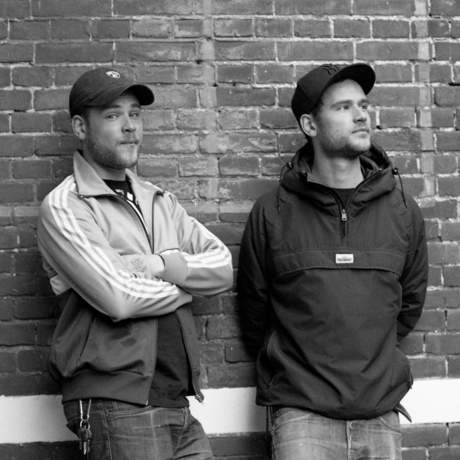 Guido and Vincent de Boer are brothers and artists, both focusing on the art of letter making.
Guido started to work as independent graphic designer and artist right after his studies. His tools are letters, which he makes by hand. So, themes as spontaneity and imperfection always appears in his work. Guido's works are direct, straight-forward and almost always black & white.
Vincent is interested in the act of writing. His route through a landscape of letters, calligraphy, paintings and drawings is a challenging one, exhibiting his works and giving masterclasses around the globe. The purity and directness of the brushstroke is an essential part in his work, balancing between technique and intuition. He works from his atelier in the woods where it is silent. In order to create new works he undertakes long and intense processes where he might only be satisfyingly productive after a few weeks. A day of drawing is preferably long, at least six hours in a row, and no phone or internet. 
Together with six other designers and artists, they are part of the typography collective High on Type.
Photo by Rosa Meininger.
Local partners
For more than two decades, Aquent has specialized in placing marketing, design, and interactive talent who thrive in Fortune 500 companies. Their recruiters have in-depth knowledge of these disciplines and recruit exceptional talent with cutting-edge skills and industry knowledge.
VOX-POP is the creative space of the Humanities Faculty of the University of Amsterdam. In this space all sort of creative events are organized that somehow relate to the humanities - from exhibitions, to talks, workshops, poetry nights, dance and theater. VOX-POP shows how broad and relevant the knowledge of the humanities is, and because every event that is organized here is free we aim to increase the accessibility of the university.
Location
Hosted at VOX-POP
Binnengasthuisstraat 9
Amsterdam, 1012 ZA
When February 22, 2019
8:30am - 10:00am