Graeme Stewart
July 11, 8:30am - 10:00am EDT. Hosted at UrbanSpace Gallery at 401 Richmond Street West
part of a series on Heritage
About the speaker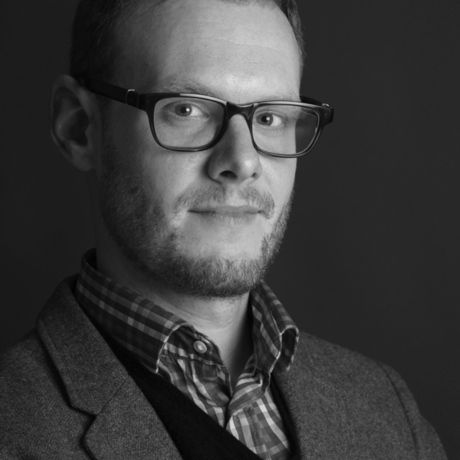 Due to overwhelming demand only registered guests will be granted access to this talk. Sorry for the inconvenience. CreativeMornings talks are recorded and shared online at creativemornings.com
Graeme Stewart M.Arch OAA MRAIC CAHP is a registered architect and Associate with ERA Architects. Graeme has been involved in numerous urban design, cultural planning, revitalization and architecture projects with particular focus on neighbourhood design and regional sustainability.
His international research and design work was instrumental in founding the Tower Renewal Project; an initiative in modern heritage examining the future of Toronto's remarkable stock of mid-century tower neighbourhoods, with the City of Toronto, Province of Ontario, United Way, University of Toronto, and other partners.
He is a regular lecturer in the Toronto Area's Universities and Colleges and is the co-editor of Concrete Toronto: A Guidebook to Concrete Architecture from the Fifties to the Seventies.
Graeme is also a founding director of the Centre for Urban Growth and Renewal, an interdisciplinary urban research organization focused on furthering research related to Toronto's urban future. In 2010, Graeme was the recipient of an RAIC National Urban Design Award and in 2014 the Jane Jacobs Prize for his ongoing research and design work related to Tower Renewal.
Additional details
The Toronto area contains the second largest concentration of high-rise buildings in North America. The majority of these are modern concrete residential buildings, built during the City's post-war expansion. The Tower Renewal Project is an initiative to re-examine these buildings' remarkable heritage, neighbourhood histories, current place in our city, and future potential in a green and equitable Toronto. Learn about Tower Renewal.
Theme
This July, we're excited to announce our theme of "Heritage." The theme was chosen by our organizer Philipp Schmid and the Cape Town, South Africa team.
Venue Partner
401 Richmond is restored, heritage-designated, industrial building in downtown Toronto that is home to over 140 artists, cultural producers, microenterprises, galleries, festivals, and shops. The building is a thriving arts hub that is open to the public.
The Urbanspace Gallery is dedicated to exploring the design, governance and culture of cities, with a focus on "bottom-up" approaches. The gallery presents exhibitions and events that celebrate and analyze neighbourhoods, public spaces, transportation systems (including walking), governance ideas, and citizen participation.
Breakfast Partner
Sense Appeal Coffee Roasters is Toronto's only experimental coffee lab. We're dedicated to feeding our insatiable curiosity, and you, by creating new innovative meals, paired with our unique coffee concoctions. We make almost everything we serve in house – from curing and smoking our locally sourced meats to baking pastries fresh every morning.
Merchandise Partner
Swipe Design | books + objects boasts a selection of contemporary books on graphic design, advertising, architecture and urbanism worthy of space on the most enlightened of shelves. We offer the city's largest selection of books and journals on architecture and urban issues, from theoretical and technical reference works to beautiful monographs on today's leading local and international practices.
Location