About the speaker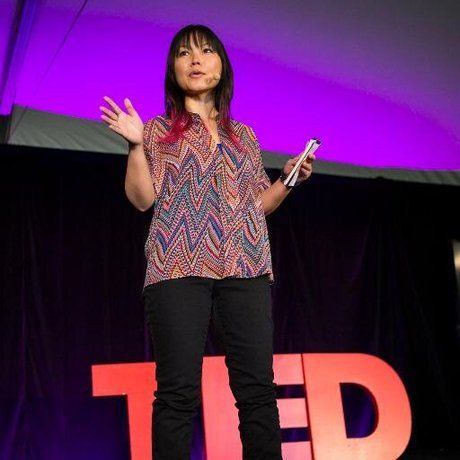 Grace Rodriguez helps good people do great. And helps great companies do good.
She likes to help. It's a habit.
Grace Rodriguez is a social architech.* She gets people to connect, collaborate and create impact. She delights in designing interactive environments and play-filled experiences that catalyze inspiration, insight and innovation. She specializes in blending empathic design thinking, agile methods and new technologies to help organizations develop novel, strategic opportunities.
Grace is bilingual in English and jargon.
Hacking a path from neuroscience and design to marketing, from government and politics to nonprofits, from branding and social media strategy to venture capital and social entrepreneurship, and from all of that to "Ideas Worth Spreading," Grace has earned hands-on expertise in organizational systems, community development and adaptive leadership. She also has gained hands-off distaste for bureaucracy, in-fighting and apathy. So she tends to "just do" things.
Grace is an astute practitioner of asking forgiveness instead of permission.
Grace is passionate about using art, music, science and technology to advance social equity and social enterprise. She proselytizes integrative STEAM programs, especially for youth. She works for inclusion and empowerment of disadvantaged people. She has served as a board member, mentor and volunteer for over two dozen cultural, educational, leadership and advocacy organizations. She is a founding member of Houston's Innovation & Technology Advisory Board, Women In Tech: Houston, TEDxHouston, TEDxYouth@Houston, C2 Create, COHouston, and other things.
Grace is busy. She needs help, to help. So it goes.
A social architech is like a social architect, plus technology. A social architect is like an architect architect, but with the aim of shaping behaviors instead of buildings.
Favorite quotes from this talk See all
"

"If you want to be the change, first think about the change you want to see. Really think about it. Examine it from every angle. Ask yourself the hard questions." — Grace Rodriguez
101

Lovely Attendees








see everyone