Hanif Kureshi, St+art
– Hosted at Sassoon Dock Art Project
part of a series on Context
About the speaker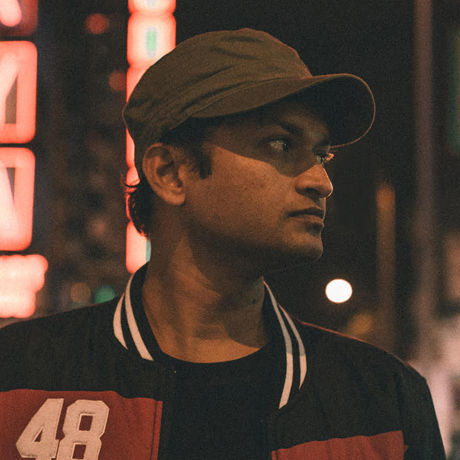 Hanif Kureshi is an artist and designer working with street and typography. He is the Artistic Director and Co-founder of St+art India Foundation which aims to make art accessible to a larger audience in India through series of street art festivals.
His project, handpaintedtype.com attempts to conserve and archive the vernacular street typography ofIndia. Through such projects, Kureshi's attempt is to bring back attention to such arts, and their validity in representing diverse technologies of graphic design in India.
His work has been exhibited at the London Design Biennale, Venice Biennale, Centre Pompidou Paris, Triennale Design Museum, Milan among others. In 2016, GQ named Hanif one of the 50 most influential young Indians.
Local partners
St+art India Foundation is an organization formed on the principle of 'Art for All' and works on art projects in public spaces. The aim of the foundation is to make art accessible to a wider audience by taking it out of the conventional gallery space and embedding it within the cities we live in – making art truly democratic and for everyone.
Across the past three years, the foundation has organized 6 St+art festivals and numerous public art projects in Delhi, Mumbai, Bengaluru and Hyderabad creating iconic landmarks within all these cities. Each new edition of festivals and public art districts brings to civic spaces curated interventions, which are embedded in urban culture, and activate alternative spaces for art enabling people to re-imagine how public spaces can be utilized. For the foundation, which has been responsible for making urban art a movement in India, public art interventions are a celebration of the street as a canvas for visual creativity.
Location