Georgi Lazarov & Krasimir Stavrev
December 15, 8:30am - 10:00am EET. Hosted at Generator
part of a series on Context
About the speaker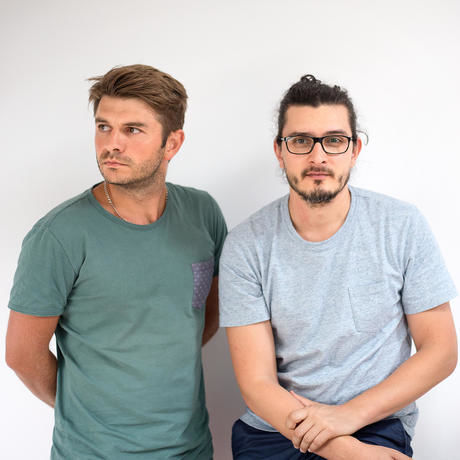 Curiosity (but not the NASA one) is what drives us into new projects and horizons. Sky is the limit in terms of how we will do it. The only enemy we fight with is time.
Georgi Lazarov and Krassimir Stavrev are the dynamic duo behind the independent graphic design studio Punkt. For the past 10 years, the studio has been involved in almost all aspects of graphic design but mostly creation of visual identity concepts for cultural initiatives like Night / Plovdiv and One Ar-chitecture Week.
In recent years, Punkt's interests and works are mostly directed towards vari-ous visual identities for public and cultural events.
They will share their thoughts on the client-designer interactions in the context of our local environment.
Local partners
Founded and headquartered in Sofia, Bulgaria SiteGround is one of the leading web hosting companies worldwide with more than 450 000 websites hosted on its servers. The company has been for 11 years on the market and today has more than 280 employees over 6 offices in Bulgaria and Spain. They believe that their success is rooted in their core philosophy in hand-crafting and building innovative and creative solutions to problems other hosts deem impossible. All their innovative technologies have been built in-house by a team of creative, passionate and excited team of professionals. With their support for Creative Mornings they want to further contribute to the development of the creative community in Bulgaria.
Acer is a leading producer of innovative computer technologies which aim to improve the quality of life and workplace productivity. In Bulgaria Acer is a market leader for monitors and projectors, and is spreading the most popular brand for gaming technology – Predator. The latest additions to Acer's portfolio - notebooks and ultrabooks – further emphasize the company's attitude towards high design standards and portability.
Acer encourages creative thinking and curiousity towards the world that surrounds us, and supports innovations and people's thirst for development. The company also participates in various educational, technological, sports, musical and creative projects.
Location
Hosted at Generator
bulevard "Cherni vrah" 47, 1407 Promishlena zona Hladilnika
Sofia, 1407
When December 15, 2017
8:30am - 10:00am