George Elliott Clarke O.C., O.N.S.
– Hosted at UrbanSpace Gallery at 401 Richmond Street West
part of a series on Bravery
About the speaker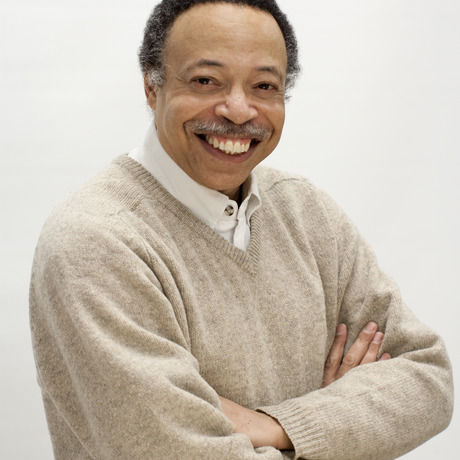 A revered poet, George Elliott Clarke was born in Windsor, Nova Scotia, near the Black Loyalist community of Three Mile Plains, in 1960. A graduate of the University of Waterloo (B.A., Hons.,1984), Dalhousie University (M.A., 1989), and Queen's University (Ph.D., 1993), he is now the inaugural E.J. Pratt Professor of Canadian Literature at the University of Toronto. An Assistant Professor of English and Canadian Studies at Duke University, North Carolina, 1994-1999, Clarke also served as the Seagrams Visiting Chair in Canadian Studies at McGill University, 1998-1999, and as a Noted Scholar at the University of British Columbia (2002) and as a Visiting Scholar at Mount Allison University (2005). He has also worked as a researcher (Ontario Provincial Parliament, 1982-83), editor (Imprint, University of Waterloo, 1984-85, and The Rap, Halifax, NS, 1985-87), social worker (Black United Front of Nova Scotia, 1985-86), parliamentary aide (House of Commons, 1987-91), and newspaper columnist (The Daily News, Halifax, NS, 1988-89, and The Halifax Herald, Halifax, NS, 1992-). He lives in Toronto, Ontario, but he also owns land in Nova Scotia. His many honours include the Portia White Prize for Artistic Achievement (1998), Governor-General's Award for Poetry (2001), the National Magazine Gold Medal for Poetry (2001), the Dr. Martin Luther King Jr. Achievement Award (2004), the Pierre Elliott Trudeau Fellowship Prize (2005), the Dartmouth Book Award for Fiction (2006), the Eric Hoffer Book Award for Poetry (2009), appointment to the Order of Nova Scotia (2006), appointment to the Order of Canada at the rank of Officer (2008), and eight honorary doctorates.
Local partners
Shopify is a commerce platform that offers a professional online storefront, a payment solution, and the Shopify POS retail application. Shopify currently powers over 150,000 online stores in over 150 different countries. If you like to break things for fun, and you're interested in working in a unique, large-scale environment where security and hacking on open-source software is a major focus, check out our careers page.
Additional details
On this very special occasion, George Elliot Clark O.C., O.N.S., Poet Laureate of Toronto, will join CreativeMornings Toronto on the theme of Bravery, sharing his experiences as a poet/writer/scholar/intellectual from a community of struggle. He will read selected works on this topic.
Location