Virtual
What are Virtual FieldTrips?
FieldTrips are meetups to interact, learn and collaborate in an effort to level-up your creative life. Built on top of our 20,000 monthly attendees at CreativeMornings talks, FieldTrips are community-organized events built on the spirit of generosity that has powered CreativeMornings events for the past 10 years.
Thanks for participating! We're lucky to have you.
Fundraising on Instagram Live!
October 12, 1:00pm - 2:00pm EDT.
About this FieldTrip
Frustrated by the tentative responses by big businesses to support the racial justice movement and LGBTQ equality, Emmy winning makeup artist and founder of Oracle Jayne Station Andrew Sotomayor spent the month of June on Instagram Live speaking with Black or LGBTQ small business owners, raising money for charities like Bail Project, The Trevor Project, and the ACLU. This easy and accessible technology is free to use, can improve your social media following, inspire your customers, and help you support your favorite charities.
Whether you're a teenager or in your seventies, social media savvy, or a luddite, with live international television experience or still getting used to Zoom, you have the power to use your voice, affect change, and create a real financial impact for those who need it.
Great for individuals and teams who want to build authentic values into the DNA of their businesses, non-profits who want to connect better with donors, and everyone who wants to do some good from home.
About your Host Andrew Sotomayor is an Emmy winning makeup artist, on-camera host, vegan, Mexican American, and a tall gay guy with two chihuahuas. He is the Makeup and Tattoo Designer for "West Side Story" on Broadway, and has worked on TV shows like "Saturday Night Live", "Pose", and "Jesus Christ Superstar Live", with Oscar-winning actors, Grammy-winning singers, and one of the first women to run for President. Andrew's been featured in Vogue, Glamour, Marie Claire, Cosmopolitan, appeared on live international television and been a guest speaker on the O The Oprah Magazine cruise Ship. His first luxury perfume line, Oracle Jayne Station, launches in October 2020 and is currently running an IndieGogo campaign.
Local partners
Oracle Jayne Station is the new luxury perfume and body line from Emmy winning makeup artist Andrew Sotomayor. Inspired by the desert, made with organic, wild crafted ingredients. Learn more at Indie Gogo.
Organizer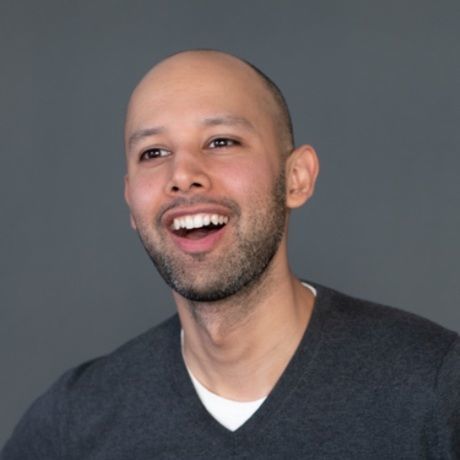 Andrew Sotomayor
Hosted at This is a virtual event, you will receive a link to attend in your registration email
When October 12, 2020
1:00pm - 2:00pm