atx
What are FieldTrips?
FieldTrips are meetups to interact, learn and collaborate in an effort to level-up your creative life.
We're limiting these events to only 25 people, they're like an intimate dinner party. Your absence will be felt so please make sure that you can definitely attend if you sign up. Also, we're in the prototyping phase, so come with an open mind and be prepared for anything.
Thanks for participating! We're lucky to have you.
Food for Thought
– Hosted at Odd Duck
About this FieldTrip
Join us for a unique, international event featuring a discussion between two Austin authorities on the state of food, both locally and globally. The conversation will start between Sam Hellman-Mass and Raj Patel, and then extend to the audience. Take part in an enlightening discussion about how the public's perception and understanding of the food industry is changing and what it means for everyone to eat "good" food.
Odd Duck will provide a light breakfast in keeping with their mission of local and seasonal food sourcing.
Free event—no badge required—BUT registration is mandatory. No +1's for this event. Everyone must be registered.
About the speaker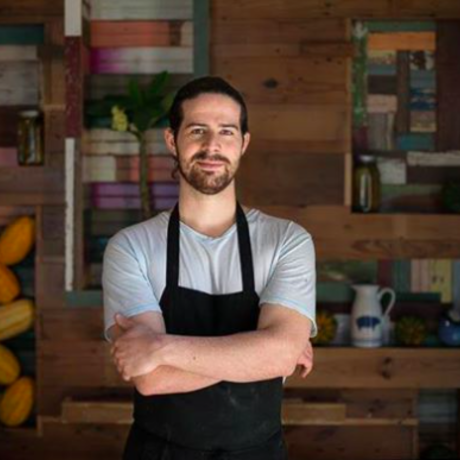 Sam Hellman-Mass is a chef/owner of Odd Duck, which opened in December 2013. It is a full restaurant serving brunch, lunch and dinner on the exact lot the successful trailer, by the same name, once stood.
Continuing the philosophy of supporting local farmers, making everything from scratch and working to capture the true craft of cooking in each bite, Odd Duck's menu is inspired by the Texas seasons using local ingredients that showcase the loyal relationships between the chefs and the farmers built throughout the years. Odd Duck has received much national acclaim with Hellman-Mass' help. In 2014 Odd Duck was named one of Bon Appetit Top 50 Restaurants in the U.S., Eater National's Restaurant of the Year and shortly thereafter, Hellman-Mass was named one of Zagat's 30 Under 30 for 2014.
In 2015, Hellman-Mass was named as a James Beard Award semi-finalist for Rising Star Chef.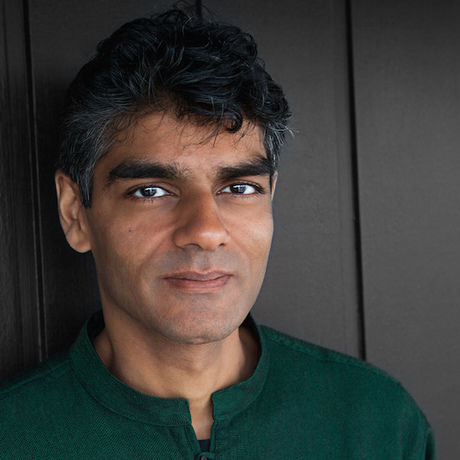 Raj Patel is an award-winning writer, activist and academic. He is a Research Professor in the Lyndon B. Johnson School of Public Affairs at the University of Texas at Austin and a Senior Research Associate at the Unit for the Humanities at the university currently known as Rhodes University (UHURU), South Africa.
His first book was Stuffed and Starved: The Hidden Battle for the World Food System and his latest, The Value of Nothing, is a New York Times best-seller. He can be heard co-hosting the fortnightly food politics podcast The Secret Ingredient with Mother Jones' Tom Philpott, and KUT's Rebecca McInroy.
He is currently working on a ground-breaking documentary project about the global food system with award-winning director Steve James. He's also completing a book on world ecology with Jason W. Moore for the University of California Press entitled Seven Cheap Things.
Local partners
With coffee beans sourced globally and roasted in Spicewood, TX, Cuvée Coffee is committed to quality, sustainable, and direct relationship coffee. Cuvée was the first coffee company to offer nitro cold brew in a can.
Odd Duck is a shaped by a craftsmen approach to cooking, the culture of Austin, a creative staff, and the products of amazing farmers.
Location
Hosted at Odd Duck
1201 S. Lamar Blvd.
Austin, Texas United States 78704
When
–