Fieldtrip w/ Ink Factory
–
About the speaker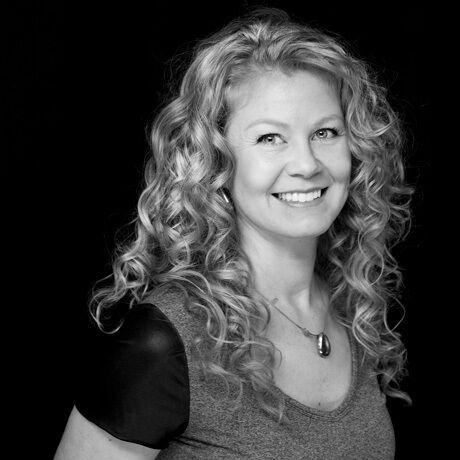 Dusty Folwarczny - Founder, CEO
Dusty was born and raised in the Show Me State (AKA Missouri) in a small country town named Winfield. She earned a BFA in Sculpture from Truman State University and quickly made her way to the Windy City. She started out sculpting and working in the management consulting space. After half a decade of independent contracting, it was time to co-found Ink Factory with Lindsay and Ryan.
Dusty uses her people skills, big picture mindset, and entrepreneurial spirit to connect the dots at Ink Factory. Dusty has an uncanny ability to see a small needle in a large haystack. She's always generating ideas and loves to foster new partnerships.
In her other life, Dusty is a professional sculptor complete with a welding studio. She sits on the Advisory Board of Chicago Sculpture International (a local non-profit) and enjoys networking. You can view her steel sculptures in public places around Chicago or at dustyfolwarczny.com. Her favorite extracurriculars include grocery shopping, urban farming, hosting supper clubs, sailing, scavenging, and working on her 100 year old home.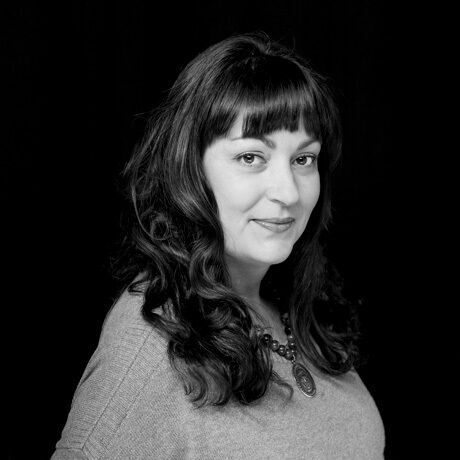 Lindsay Wilson - Founder, COO
Lindsay was born in Germany and raised in Texas. After receiving her degree in speech communications and graphic design from Texas Christian University in Fort Worth, she abandoned her southern roots (don't judge) and moved to Chicago.
After ten years of working as a freelancer, for many of the top consulting firms, she switched gears to co-found Ink Factory with Ryan and Dusty. At Ink Factory, Lindsay oversees the financial operations and ensures that our machine is running properly.
She brings humor and levity into the studio. However, her kryptonite is conference calls ­– where her jokes fall like bricks from the sky and crickets can be heard for miles.
When Lindsay isn't at Ink Factory you might find her curled up with a good book or on a plane to visit her family in the UK. She loves to spend time with her dog at the dog park or enjoying all the great things her city has to offer.
Local partners
Ink Factory helps you communicate visually. We help fortune 100 companies, governments, nonprofits, and more by creating engaging live visual notes at events, illustrations that clarify complex information, videos that spark interest, and workshops that teach visual communication skills. Simply put: You talk. We draw. It's awesome.™ Follow Ink Factory on Instagram @inkfactorystudio
Additional details
This Virtual Field Trip will whisk you away to Ink Factory's new studio in the Avondale neighborhood of Chicago. In this workshop, you will learn the two things most often requested from our workshops: the basics of developing your visual library and how to approach composition. You will also get a sneak peek at their visual communications studio and their favorite tools for visual note-taking! This workshop is designed to be energizing, engaging, and for all skill levels!
More info about Ink Factory Workshops: https://inkfactorystudio.com/workshops/
Suggested Supply List We'll be teaching this workshop with accessible materials in mind.
Something to draw on: - Can be a sketchbook, or loose paper, but make sure you have a lot of blank pages to work with.
The bigger, the better, but make sure your page is at least 8.5"x11."
Black markers to write with: - A smaller, fine tip marker - A larger, chisel tip marker - A larger, bullet tip marker
Optional: - Color markers that won't bleed when used with your black markers (one light color, one medium color, and one dark color are suggested). - Correction tape
Dry-erase boards will work well in place of paper, but make sure you have enough makers with plenty of ink.
If you have experience with and want to use a drawing tablet, you are welcome to, but know that it may be more difficult for you to share your work out with the group unless you have an easy way to screen share from your device. We won't be speaking about how to draw with or use a tablet.