FieldTrip: Public Speaking for Creatives: Presenting Online Edition
– Hosted at Your Cozy Corner
part of a series on Stress
About the speaker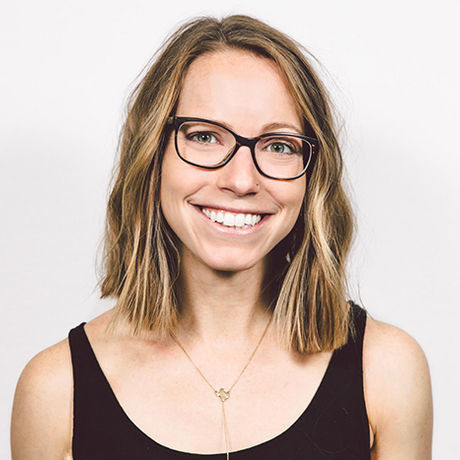 Danielle Barnes is the CEO of Women Talk Design, where she works with speakers and event organizers to get a more diverse group of speakers on stage. She's trained hundreds of individuals on the power of storytelling and how to become more confident public speakers. She also co-founded and organizes Austin Design Week, a week-long event celebrating the design community in Austin through 100+ free community-hosted talks, workshops, and events. Previously, Danielle founded and led education company General Assembly's Austin campus, launched the San Francisco campus, and championed the first full-time User Experience Design Immersive program. Danielle lives in Berkeley, California, and volunteers with CreativeMornings Oakland.
Local partners
Google is proud to support CreativeMornings San Francisco in championing a vibrant creative community in San Francisco and all over the globe. We believe that design is critical to building great products and experiences, and we're committed to fostering best-in-class results with efforts like Material Design — a unified system combining theory, resources, and tools to help you craft beautiful, digital experiences — and Google Design. From producing original articles and videos, to hosting creative and educational partnerships, our goal is to connect, support, and inspire designers and technologists. To learn more, please visit us at design.google.
Vitamin T provides midsized companies and agencies with the best digital creative talent on the planet. With a local focus and a global reach, their specialized agents make great creative matches, fast.
Women Talk Design is on a mission to see more diverse speakers on stage. We elevate brilliant women and gender non-binary speakers and their talks so organizers can better discover them, provide tools, information and resources to organizers on how to design more inclusive events, and offer training, events, and community for new speakers.
Additional details
Whether speaking at a conference or presenting your work in a team meeting, public speaking is a critical skill for creatives. And now, more than ever before, we need to be able to present online.
Feel intimidated? You're not alone. Join us for a mini workshop to learn tools and techniques to set you up for success next time you need to present remotely.
How should you prepare? How can you keep your audience engaged? What happens if something goes wrong? We'll answer these questions and more. Come with your questions and be prepared to participate.
You'll leave this workshop with:
A framework for crafting engaging presentations — both in-person and online
Tips for preparing before you present
Tools to help you calm your nerves before you speak
Techniques you can implement to project confidence while on camera
_
This will be an interactive session! Bring something to write with. We always recommend post-its if you have them!
Location
Hosted at Your Cozy Corner
Zoom Link
San Francisco, California United States
When
–