Fi Bailey [Virtual]
September 18, 8:30am - 10:00am BST. Hosted at Virtual
part of a series on Spectrum
About the speaker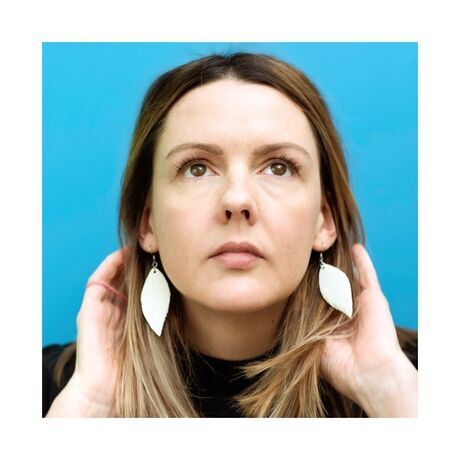 Reserving a place on the spectrum
Artist, writer and coach, Fi grew up in the 80's alongside a parent specialising in autism, while autism had yet to emerge in popular culture.
Fi has the typical "spiky profile" of a late-diagnosed autistic. In the gaps between occasional success and epic failures, her biggest achievement is hanging onto her sensitivity and creativity.
It was the people she met throughout her gradual exclusion from education, and long stays in the mental health system before the age of twenty that shaped her career in nursing, counselling, and later, coaching.
Fi has developed expertise in group facilitation, using her outsider's perspective. The insight from her clinical roles over the last 25 years has helped her design creative ways of improving mental health through writing, as Write To Be Known.
Fi's art and writing practice explores the ways we experience public spaces, inviting us to pay attention to overlooked detail. Her interest in medical humanities and institutions has developed into projects such as Through An Open Door, (August 2020- August 2021). A short film on a series of walks, funded by Creative Scotland, will extend Fi's work with mental health archives.
Speaking on the monthly theme of Spectrum Fi will challenge the assumption that lingers today that - we're neurotypical until proven otherwise – and explore the impact this has on creativity and identity.
Photo credit Chris Dooks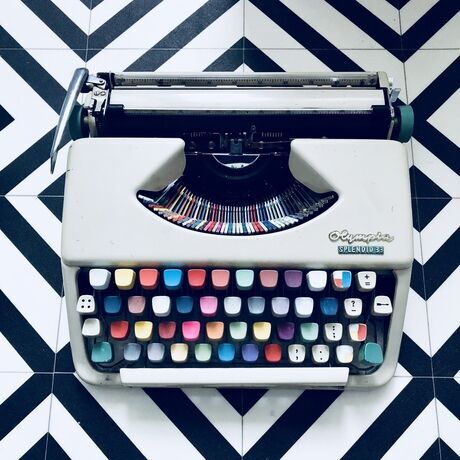 Get to know our September speaker ahead of their talk:
What does the term "Spectrum" mean to you? Aside from the autism spectrum, spectrums are something I live by. We all use spectrums to describe everyday things like the strength of our tea. I might use the opposite side of the colour wheel as a memory prompt at home (placing my son's red school bag hung on a green door). When I picture my range of emotions throughout the day, they're always on a spectrum too.
Where do you find your best creative inspiration or positive energy? Looking through archives, especially personal collections. I love getting a glimpse of other people's compulsions.
What's one piece of creative advice or a tip you wish you'd known when you were younger? Creative material is yours for the taking – borrow it, cut it up, arrange it however you like.
Who (living or dead) would you most enjoy hearing speak at Creative Mornings? Any of the fifty women featured in Midlothian & Peebles District Asylum's, Book of Escapes pre-1900. Especially the ones noted to be "mischievous" and the pair who "worked together to obtain an attendant's key".
Finally, what's your favourite breakfast to wake up to? Marmite on toast, and a strong cup of tea. It's a lifelong, autistic ritual.
Local partners
FreeAgent is award-winning online accounting software that's designed for the way small businesses work. More than 90,000 freelancers and small business owners use FreeAgent every day to track time against projects, raise invoices, file tax returns and just get on with the work they love - not the paperwork.
Santu Coffee are a local roaster, working directly with speciality farmers in Brazil. Their focus is on transparent relationships and amazing coffee - they roast in their workshop in Leith and you can find their coffee in restaurants, cafes, offices and hotels across Edinburgh, or buy direct from them at santucoffee.com.
Additional details
Hey CmFam - We are going virtual again this month!
We're going to be broadcasting live via Zoom this month starting at 8:30am.
Similar to the in-person gatherings, this is a ticketed event so make sure to sign up to avoid disappointment and don't be late as we will be "locking" the zoom room before the talks start so as to keep the event secure. For the best possible experience, attendees will be muted and we appreciate video cameras to be on so we can see your beautiful smiles ✨
YOU WILL BE SENT THE ZOOM LINK THE EVENING BEFORE VIA THE EMAIL YOU CREATED YOUR CREATIVEMORNINGS ACCOUNT WITH
So grab the best seat in the house, your beverage of choice and we'll see you online!
Zoom Etiquette 👩‍💻to keep our event secure a secret zoom link and password will be emailed to you the evening before the event ⚠️Please do not share this link on social media - zoombombing is real 💁‍♂️it's an interactive event so please have your video on - or worse case a real photo of your face - bed hair is totally acceptable ⏰don't be late, we will lock the zoom room 10 minutes after the start at 8:30am
Thanks for understanding, we've got an epic event planned for you but security online first!
Location
Hosted at Virtual
Online
Edinburgh, Scotland United Kingdom EH530AH
When September 18, 2020
8:30am - 10:00am