Felicity Hoy AKA. Felicity the Facilitator
November 17, 8:30am - 10:00am UTC. Hosted at Jaywing
part of a series on Death
About the speaker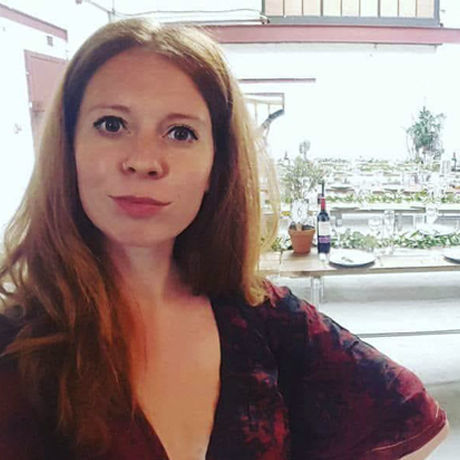 Felicity has been self-employed in Sheffield for 6 years working on projects that make use of and transform empty or underused buildings. Her interest lies in creating something new and modern in old spaces that will provide self- employed, creative people opportunities. But mainly so people can have fun!
She began supporting local independents with the set up of 'There's Nothing Like a Sheffield Girl' and it's free newspaper counterpart 'The Sheffield Girl Times' a collective promoting the city's female creative talent. Felicity is also behind 'Common People CIC' a non-profit social enterprise whose aim is to create opportunities for creative collaboration in Sheffield, for the benefit of everyone involved. Inspired by the city's creative energy, the barriers faced by local artists, and the writings of Noam Chomsky's 'Occupy', Common People's main objective is to support the rise of Independent business. It ran successful pop-up spaces providing an opportunity for new businesses to trial a prominent retail space without large overheads and long leases. The Sheffield city centre Winter Gardens space hosted over 40 businesses in 2014.
Felicity has collaborated in the set up of 4 active co-working spaces: Union St link, Light Space Collective link, Light Space Leeds and Studio One link at the historic Abbeydale Picture House. All spaces where creatives and independents get together, work and create.
Currently, she now runs an events and wedding company that makes use of independently owned, interesting urban spaces link. Working with non-traditional, independently owned venues; including art spaces, listed buildings, warehouses and music venues. With events representing the true culture of the city by showcasing innovative, local, independent suppliers, musicians and creatives.  
Some added extras, Felicity has now started with music promotion and curation, most recently bringing 11 piece jazz collective Nubiyan Twist link to Abbeydale Picture House. Felicity has also started art modelling using the alter-ego Cosmik Ginja.
For this month's CreativeMornings global theme 'Death', Felicity will be talking: 'My universe, death and cosmic connections.'
'They say every atom in our bodies was once part of a star. Maybe when I die I'm not leaving I'm going home" A talk about the way I view the world, my life and the connections the universe shows me.'
We are returning to the multi-award-winning space of the Jaywing HQ. A building itself transformed from a derelict forge and opened the doors this year to much acclaim link. This is our final event of 2017! (back in January 2018). Look forward to seeing you there. #CMdeath
Local partners
Location
Hosted at Jaywing
Albert Works, 71 Sidney Street
Sheffield, England S1 4RG
When November 17, 2017
8:30am - 10:00am