Ethan Song
May 1, 8:30am - 10:00am EDT. Hosted at Frank & Oak
part of a series on Humility
About the speaker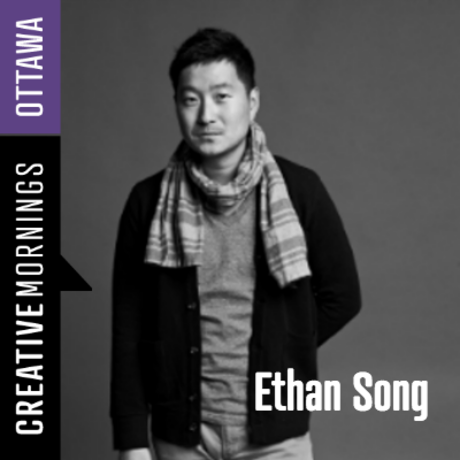 Independent and determined, Ethan has launched and collaborated on an array of creative and entrepreneurial endeavors. As co-founder, CEO, and Creative Director of menswear e-tailer Frank & Oak, Ethan enhances everything customer-facing, including the product, marketing campaigns, and online shopping experience. His vision of creating a simple and innovative company at the nexus of fashion, technology, and retail makes him an inspiration to his team and those around.
Originally from China, Ethan has traveled and worked on most continents, including more pronounced stints in Shanghai, Paris, and Vancouver. He holds a Bachelor's Degree in Computer and Electrical Engineering from the University of British Columbia, and professionally performed and studied drama and dance for several years.
Ethan's extensive retail experience and interest in sales and marketing made his early career as a strategic management consultant a natural fit. In 2012, he co-founded Frank & Oak to revolutionize the traditional retail model and offer men the simplest way to shop online. Ethan's entrepreneurial spirit and passion for both the arts and sciences make him a successful driving force behind the innovative brand.
Local partners
The mission is simple: help a generation of men dress and live well. Frank & Oak began with an inventive approach to integrating design and technology – all for the purpose of helping men buy the clothes and accessories they crave at reasonable prices.
Shopify is a commerce platform that offers a professional online storefront, a payment solution, and the Shopify POS retail application. Shopify currently powers over 150,000 online stores in over 150 different countries. If you like to break things for fun, and you're interested in working in a unique, large-scale environment where security and hacking on open-source software is a major focus, check out our careers page.
Rogers TV stations produce more local TV than any broadcaster. In 2012, our stations produced 17,000 hours of informative local programming involving over 25,000 community groups, underlining our commitment to our communities and to the objectives of the Canadian Radio-Television and Telecommunications Commission's policy for community-based media.
Additional details
Please note doors open at 8:30, event begins at 9!
Location
Hosted at Frank & Oak
297 Richmond Road
Ottawa, Ontario Canada K1Z 6X5
When May 1, 2015
8:30am - 10:00am