Erin Robertson
February 16, 8:30am - 10:00am EST. Hosted at WeWork Mass Ave
part of a series on Curiosity
About the speaker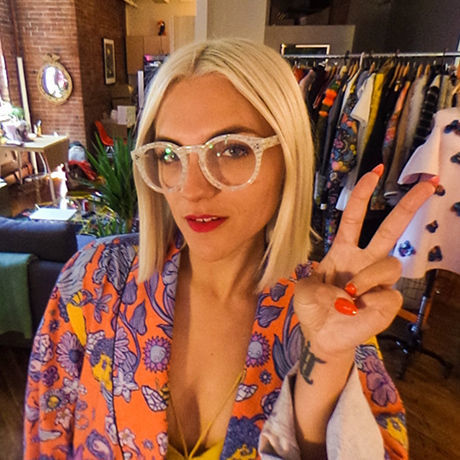 Erin Robertson is an_artist and designer interlaced in Provo, Utah. Robertson was embroidered upon Boston, Massachusetts in 2005, and by (2011) she had stitched herself into the Massachusetts College of Art and Design, where she was bound to study Fashion and Fiber Art, and where her work was well-suited to the tastes of the CFDA Scholarship award committee. In 2016, Robertson made a seamless transition to the cast of Project Runway Season 15 - and didn't fold under pressure in her pursuit of victory. She made it work - the fun way.
Pinned nowadays to her newly-drafted studio headquarters, Robertson yokes together a tight-knit community of interdisciplinary / multimedia artist friends in Boston. Needled by looming environmental and political issues, she threads sustainable works in collaboration and dialogue with the world-class hub of innovation, MIT. At the apex of art and technology, lies the greatest point of cultural leverage & necessary invention. Like the mythological seamstress Arachne, an Erin's tapestry is simultaneously satirical & sublime - a serious joke.
Robertson's work - intricate, amusing, with perversely sophisticated appeal, seeks to surprise and delight. Surfaces shimmer with intentionally exaggerated sculptural embellishments that weave an almost self-satirical skein of coded logic, tailored to the female gaze.
Local partners
Additional details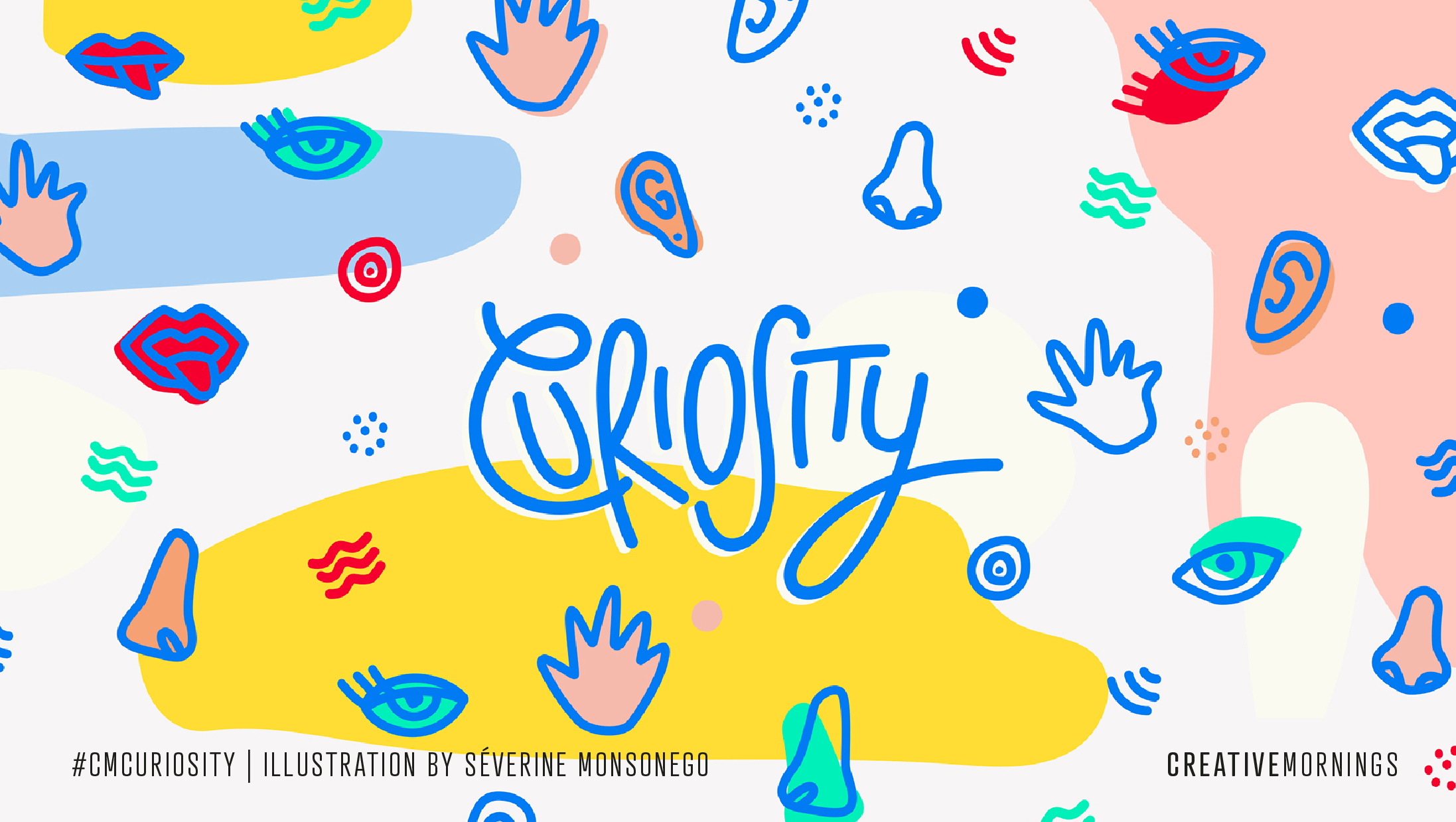 Curiosity is many things—a trait, a mindset, and a skill. To wonder about the things you don't know and to actively fill those gaps with knowledge is to consciously enrich your life.
It's also the secret sauce for creativity. Curiosity silences ego and encourages us to ask why. By constantly asking why we keep the channel open, allowing inspiration, perspectives, and ideas to mold our work and ourselves.
The more you practice being curious the more opportunities abound. Sometimes all it takes is tilting your head up and just marveling at this thing called life.
This month's global exploration of Curiosity was chosen by our Malmö chapter and illustrated by Oelwein.
Location
Hosted at WeWork Mass Ave
625 Massachusetts Ave
Cambridge, Massachusetts 02139
When February 16, 2018
8:30am - 10:00am