Erin Millar
January 5, 8:30am - 10:00am PST. Hosted at SFU Woodward's — Goldcorp Centre for the Arts
About the speaker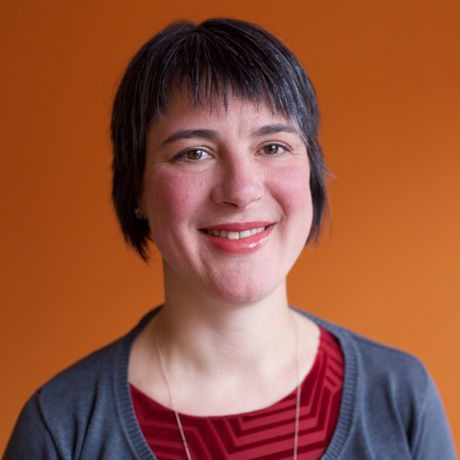 NOTE: THIS FREE EVENT IS NOT SOLD OUT, but due to popular demand, everyone is asked to join the waitlist starting Fri, December 22 from which tickets will be issued via a lottery system. Don't panic if you don't get a ticket, priority is given to those who get stuck on the waitlist two or more months in a row.
Erin Millar is Discourse Media's editor-in-chief and CEO. She has received multiple awards for journalism innovation, including being named 2015 Bob Carty Fellow by Canadian Journalists for Free Expression, Storyteller-in-Residence at Ashoka Canada, and an AmEx Emerging Innovator. She has hosted talks and workshops across Canada and internationally, including at the Canadian Association of Journalists national conference and Italy's International Journalism Festival. She has reported from over a dozen countries for Canadian and international publications. She taught journalism at Quest University Canada and Langara College. She is a trustee of the Uncharted Journalism Fund and serves on the board of the National Magazine Awards Foundation.
How do you define creativity and apply it in your life and career?
Creativity has expressed itself in different ways throughout my career: I was a professional jazz saxophonist before devoting myself to journalism and storytelling. But much of what I know as a writer I learned as a musician, such as creative tools like tension, release, rhythm, counterpoint, mimicry. I am now founder and CEO of a digital news media startup and I am applying creativity to the task of imagining into reality new models, practices and systems that can realign journalists to serve communities as opposed to advertisers.
Where do you find your best creative inspiration or energy?
Honestly? Sleep. I am also a new mother of twins and so sleeps is the greatest source of, and barrier to, creativity. I am still amazed how much more possibility becomes apparent after a full eight hours of shuteye.
What's one piece of creative advice or a tip you wish you'd known as a young person?
Creativity works in cycles, so be patient. As a musician I would struggle with a new concept or skill for weeks and feel like I was making no progress. Then weeks or months later, once I had moved on to something else entirely, that new skill would naturally show up in my improvisation, almost like magic. So much of my creative process occurs subconsciously, and so I've had to learn to be patient and forgiving with myself.
Who (living or dead) would you most enjoy hearing speak at CreativeMornings?
That's an impossible question. Well, how about Jean Baptiste Joseph Delambre? I once took a very obscure spherical trigonometry class and was delighted and surprised by how elegant, beautiful and creative math can be.
How would you describe what you do in a single sentence to a stranger?
I used to write stories for a living; I now write emails so that others can write stories for a living.
What was the best advice you were ever given?
Once a mentor – a very high powered female CEO, author, mother, volunteer, board director, and on and on – how she managed to do so much, and still have a relatively healthy life. Her response: "I say yes to everything that seems worthwhile and is interesting and then I forgive myself when I mess some things up." I loved that.
Local partners
Additional details
Tickets are always free. Waitlist registration for our ticket lottery opens Fri, December 22, 2017 at 11am.
Due to popularity causing tickets to sell out too quickly, we use our waitlist as a registration system (please register only once) from which we randomly award tickets using a lottery system. We find this approach to be the fairest and equitable and appreciate you playing along. Lucky ticket winners will be informed by email.
Don't panic if you don't get a ticket this month, priority is given to those who get stuck on the waitlist two or more months in a row.
If you get a ticket but cannot attend, please release your ticket ASAP so someone on the waitlist can join us. Remaining applicants will remain on the waitlist and informed if tickets get released and offered access to FieldTrips when available.
Anyone who hasn't checked in by 8:45am on morning of the event forfeits their ticket, so come early and have a coffee and breakfast with us!
Location