Eric Chan a.k.a. eepmon
September 30, 8:30am - 10:00am EDT. Hosted at Telfer School of Management, University of Ottawa
part of a series on Magic
About the speaker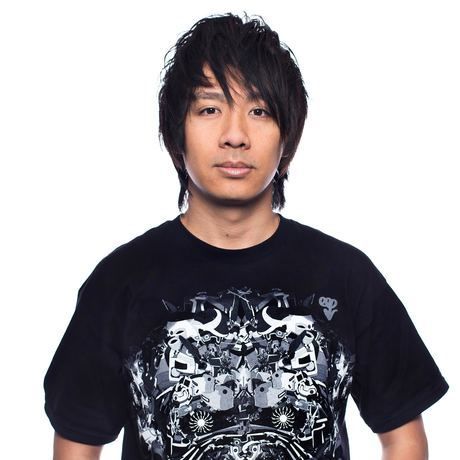 Get your monthly dose of inspiration and join us for this month's CreativeMornings Ottawa talk with Ottawa-based digital artist Eric Chan a.k.a eepmon!
During this free breakfast series talk we'll explore this month's theme MAGIC. Whether it's the magic of a workplace, a show, performance, or one of those moments with great customer support, it awakens our senses and makes us pay attention to the world, encouraging us to appreciate details that are elusive in everyday life.
Eepmon saw how the Internet transformed world industries, with art as no exception, and with this he was inspired to become an artist of the Digital Age. "Technology provides a new area for innovators and artists to experiment and develop new modes of creative expression." He sees the computer as an artistic tool, just like the paintbrush, and with a desire only a truly passionate artist could have, set out to generate dense, dynamic and beautiful digital graphic compositions that attracted clients like Marvel, Canada Goose, Microsoft Xbox, and more.
Currently eepmon is a Digital Artist in Residence at the Algonquin College Applied Research and Innovation Centre.
This theme was chosen by our Porto chapter and illustrated by Marta Madureira. Ours is a community that invites magical experiences and ideas with open arms, and together in 150+ cities, we will explore the topic of #CMmagic with glittering eyes.
Local partners
The University of Ottawa is the largest bilingual (English-French) university in the world. Located at the heart of Canada's capital, we have ready access to the great institutions of our country. Our advances in social sciences, health, science and the humanities make uOttawa a unique place to learn, grow and excel.
Rogers TV stations produce more local TV than any broadcaster. In 2012, our stations produced 17,000 hours of informative local programming involving over 25,000 community groups, underlining our commitment to our communities and to the objectives of the Canadian Radio-Television and Telecommunications Commission's policy for community-based media.
Origin Trade is located in the heart of the Byward Market, Origin offers a selection of regional foods and beverages, that reflects their love for Ottawa. They believe in supporting local suppliers and serving the freshest products. Their food is sourced from Ontario farms, their wine from local wineries & beer from local breweries.
Additional details
Event Schedule:
7:00 AM - Rise and shine!
7:02 AM - SNOOZE
8:30 AM - Check in, enjoy breakfast
9:00 AM - Listen to super inspiring talk
9:25 AM - Q&A with speaker
9:30 AM - Open pitch (have something to share with us? Now's the time!)
9:35 AM - Mix and mingle
10:00 AM - Off to work!
Event location:

University of Ottawa, Social Science Building, 4th floor room FSS4007 and if you're like WTF is that? Check it out on Google maps here.
Location