"End" with Nelson Nunes
July 19, 8:30am - 10:00am WEST. Hosted at Selina Secret Garden
part of a series on End
About the speaker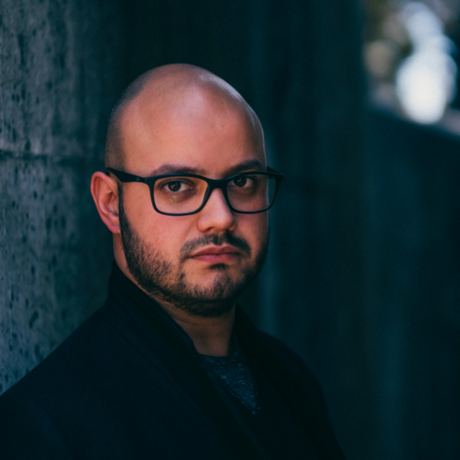 Nelson Nunes (1986) is a writer, because he isn't able to do anything else with his life. There's nothing else he can do with such pleasure, dedication and, he believes, grace. So, he writes. A lot. Since when, no one really knows. He is the author of books such as Preciosa (2019), Quem Vamos Queimar Hoje (2018), Isto Não é Um Livro de Receitas (2017), Com o Humor Não Se Brinca (2016) and Quando a Bola Não Entra (2015). He is also a co-author and co-host of two podcasts: Com o Humor Não Se Brinca, with Fernando Alvim, and Ainda Há Quem Queira Escrever, with Gonçalo Câmara. His 9-5 consists on writing creative stuff for the storytelling agency True Stories. He was also a journalist in Focus magazine, a radio producer in Renascença and he worked on public relations at the Union of Portuguese Footballers. For the future, he hopes to be writing a lot more, publishing books and tales and stuff he just finds interesting, for people who do and do not think alike.
Local partners
Additional details
July's theme is End
Ends are unique opportunities in disguise. They allow us to make meaning out of our past relationships, experiences, projects, and seasons in life.
On the other hand, beginnings are romanticized and energize us to envision all the impressive things we will do. Headlines celebrate the latest rising startup or 'it' destinations travelers must see.
But reaching the end of something can also carry meaningful joy. Author Wes Moore once talked about the difference between our jobs and our work. Moore said, "Your goal should never be to start something. Your goal should be to end things."
When we truly fulfill an ending, it reflects growth and real change. We can create projects to end loneliness, walk away from empty relationships, change habits, or choose a different career trajectory.
The secret about 'the end' is that it actually contains countless possibilities.
Location
Hosted at Selina Secret Garden
Beco do Carrasco, nº1
Lisbon, Portugal 1200-096
When July 19, 2019
8:30am - 10:00am