Ema Peter talks about keeping that wonder in your everyday life
Ema Peters keep the beautiful wonder in her life through work, everyday life and keeping that sense of never making things dull in ones life. Ema bring lots of energy through her words of waiting and creating that "Wonder Moment" in her photography and always bringing excited for life through in ups and downs with any mental blocks.
About the speaker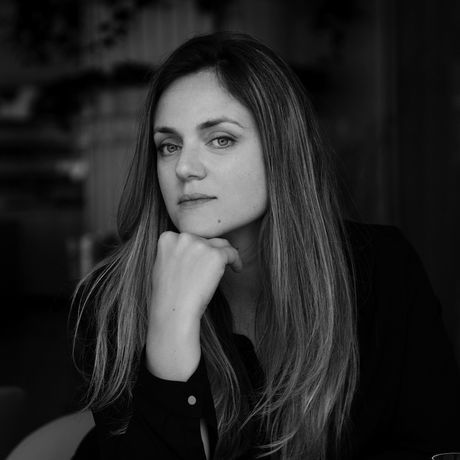 Ema Peter is a photographer based in Vancouver, British Columbia. Over the past 15 years Ema has established herself as one of the leading architectural and interior photographers in Canada and has worked with many of the leading architects in the country. Ema's work has been published in the top international magazines including Architectural Record, Azure, Dwell, Western Living, Object and many more. Ema has won the Architizer A+ Awards 2018 both the jury and public vote, she has won the inaugural Architectural photography award 2019 Canadian Architect. Ema's key goal is creating architectural images that have strong impact and include human element. Ema has masters degree in applied photography from the National Academy of Theatre and Film art in Sofia, Bulgaria and PhD in Photojournalism. She was an intern in Magnum photo agency in Paris where she learned from some of the most famous photojournalists in the world like Henri Cartier-Bresson, Koudelka, Abbas, Rene Burri and Eliott Erwitt. Ema was head of the international photography team for VRX studios, the biggest provider for images to the hospitality industry and was responsible for creating the photography guidelines for brands like Fairmont, Hilton, Hyat and lead photographer for their ad campaigns.
How do you define creativity and apply it in your life and career? Creativity for me is finding that magic that you feel as a child in every new thing; the pure innocent excitement, the lack of any judgement, the freedom of expression. Creativity thrives in people that stay children forever. I have this theory that our minds really create the world and whatever world we want to create it starts from the moment we open our eyes in the morning.
Where do you find your best creative inspiration or energy?
Light and clouds. I love chasing the light and seeing how it changes a building. You almost create a relationship with it and when you catch that perfect moment nothing compares to it. I am truly the biggest fan of clouds. Clouds are for dreamers and they help us see the world in a very different way. I keep posting them on Instagram and now I have so many people that say they are starting to notice them and that every time they look at them, it reminds them of me.
What's one piece of creative advice or a tip you wish you'd known as a young person?
Nothing really has changed in me since I was young. I had the same determination to succeed and I feel the opposite must happen. I must remember how my younger self was not scared of anything. It is my younger self that must give me creative advice to keep going and to keep believing.
Who (living or dead) would you most enjoy hearing speak at CreativeMornings?
I would have love to hear Henri Cartier-Bresson talk about the Decisive moment. He truly is one of those people that waited for that perfect moment to happen. As he said, "It is an illusion that photos are made with the camera… they are made with the eye, heart and head."
What's the craziest thing you've ever done?
Craziest thing I have done is climbing 7 and a half months pregnant on a rooftop on a ladder in Oxford circus to capture a shot and all this with a tripod on my back to balance me. I did get the shot!
What books made a difference in your life and why?
The book that made the greatest difference in my life is the Art of War by Sun Tzu. Strategy is the best way to be successful. I truly enjoy doing my own strategy, managing to navigate every situation and be victorious
Favorite quotes from this talk See all
"

The friends I admire the most all look at life in a child-like manner. — Ema Peter
"

I think women especially have to keep wonder alive to be able to be creative because life beats you up every single day. — Ema Peter
"

Neverland is so much more interesting for creatives. — Ema Peter
"

Do something today that increases your positivity and do something to be inspired. — Ema Peter
220

Lovely Attendees







see everyone