today's traditions came from past creativity
About the speaker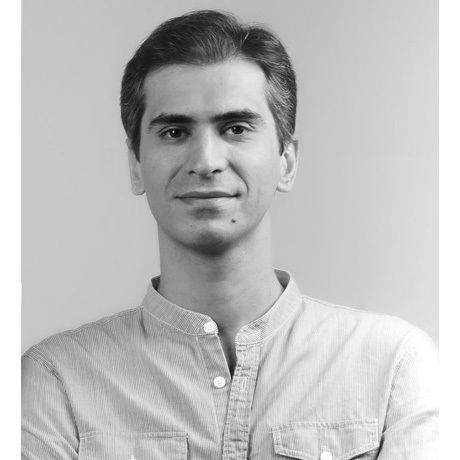 The second lecture of CreativeMornings/Isfahan belongs to someone who has the most battles with traditions and breaking them. He is an architect. Ehsan Hosseini, the CEO of the company "Logical Process", born in 1981 and he lives in Isfahan. He, who has won several awards for his work as the best International and local Architect, is going to speak about the world of traditions and beyond the creativity, in this month's speech. He's going to explain how brilliant innovations last effects on a traditional city or society.
سخنران دومین رویداد صبح‌خلاق اصفهان، شخصی‌ست که اتفاقا بیشترین برخورد را با سنت‌ها و سنت‌شکنی‌ها داشته. او معمار است. احسان حسینی، مدیرعامل شرکت فرآیند منطقی، متولد ۱۳۶۰ و ساکن اصفهان است. او که برنده‌ی چندین جایزه‌ی معماریِ بین‌المللی و داخلی است، قرار است در رویداد صبح‌خلاق این ماه، با ما از دنیای سنت‌ها و از آن‌طرف، خلاقیت‌ها، بگوید. از چگونگی نوآوری‌های درخشان در یک شهر یا جامعه‌ی سنتی.
جوایز و افتخارات
- برنده خشت زرین (رتبه اول) بهترین پروژه مسکونی 10 سال گذشته کشور درمسابقه معماری و طراحی شهری وزارت
مسکن ، 1386
- رتبه دوم جایزه معمار ، ساختمانهای مسکونی ، 1389
- رتبه اول طراحی بهترین نمای مسکونی کشور ، 1391
- برگزیده بخش معماری فضاهای عمومی اولین دوسالانه معماری و معماری داخلی ایران ، 1393
- رتبه دوم جایزه معمار ، ساختمانهای مسکونی ، 1392
- رتبه دوم جایزه معمار ، ساختمانهای مسکونی ، 1394
- رتبه سوم جایزه معمار ، ساختمانهای عمومی ، 1396
- رتبه اول مسابقه بین المللیA2 ، بخش ساختمانهای تجاری، 2016
- رتبه اول مسابقه بین المللی s- arch در بخش ساختمانهای مسکونی
- رتبه دوم مسابقه بین المللی معماری اروپا ،بخش مسکونی2017
-رتبه دوم جايزه معماري داخلي ايران دو بخش عمومي ١٣٩٧
Favorite quotes from this talk
No quotes yet. Sign in to tag a quote!
Photos from this talk See all
navigateleft
navigateright
198

Lovely Attendees






see everyone