Ebony Isis Booth
October 26, 8:30am - 10:00am MDT. Hosted at Richard Levy Gallery
part of a series on Honesty
About the speaker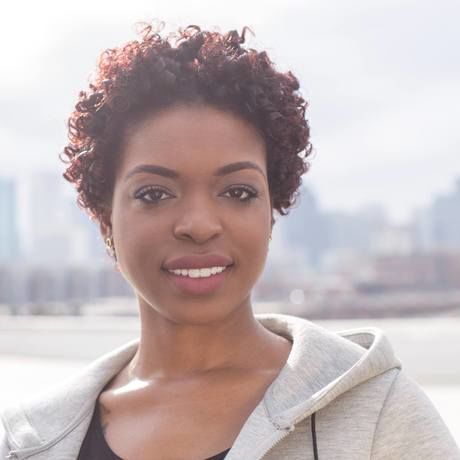 Ebony Isis Booth is a poet, writer, cultural strategist, and curator of vibes. She is founder of the African American multimedia showcase, Burque Noir, and Honeysuckle Creatives, a consultancy specializing in creative engagement strategies, project management, and event design with people of color in mind. Originally from New Jersey and a long time resident of Denver, Ebony resides in Albuquerque, New Mexico, with her niece, Alayah, and nephew, Cordae. Grinning & Bare is her first book of poetry.
Her debut collection, Grinning & Bare, sheds light on black feminism, racism and inequality, social justice, and self love.
Check out more on Ebony here:
•Creative Bravos Awards
•Interview on Self-Employed Happy Hour
•Instagram
•Twitter
Local partners
Creative Startups is the international business accelerator for the creative industries. Creative Startups supports entrepreneurs through business development, fostering international networks and connecting startups to investment.
The Arts & Cultural District creatively supports the arts and culture ecosystem of Downtown Albuquerque. We magnify the reach and capacity of Albuquerque's innovative organizations and individuals, forging a vibrant and prosperous downtown community for everyone.
Location
Hosted at Richard Levy Gallery
514 Central Ave SW
Albuquerque, New Mexico 87102
When October 26, 2018
8:30am - 10:00am