Dominique Fils-Aimé
February 22, 8:00am - 10:00am EST. Hosted at Église St-Jax
part of a series on Symmetry
About the speaker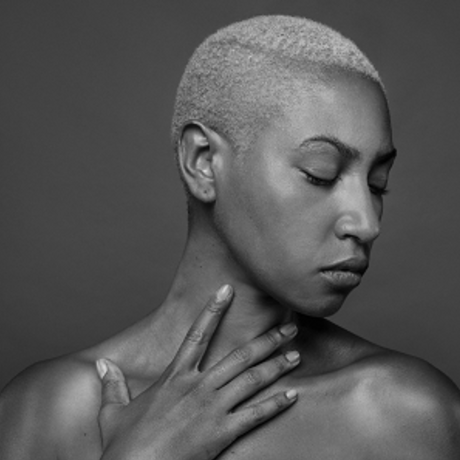 Pour le thème SYMMETRY, on accueille la maginifique auteure et interprète de Montréal, Dominique Fils-Aimé, au St-Jax ce vendredi 22 février! 
Dominique puise son inspiration dans les icônes de la musique soul des années 40 à 60 telles que Billie Holiday, Etta James et Nina Simone.
Semi-finaliste dans l'équipe de Pierre Lapointe à l'émission La Voix en 2015, elle a su séduire le public grâce à son authenticité et à sa voix suave.
Après avoir fait une entrée remarquée sur la scène musicale en 2018 avec Nameless, Dominique Fils-Aimé dévoile Stay Tuned!, deuxième album de sa trilogie, le 22 février sur l'étiquette Ensoul Records. Du bleu de Nameless teinté de silences historiques et de blues, au rouge brûlant du jazz, l'album Stay Tuned! est un appel, ainsi qu'un rappel à la révolution.
…
For SYMMETRY, we're welcoming singer-songwriter Dominique Fils-Aimé, from Montreal, at St.Jax, on February 22nd!
Dominique Fils-Aimé is a singer-songwriter from Montreal whose inspiration is drawn from soul icons of the 40's and the 60's the likes of Billie Holiday, Etta James and Nina Simone.
In 2015, she made it to the semi-finals on The Voice and wowed the audience with her sultry and genuine voice.
After her remarkable debut full-length album Nameless, in 2018, Dominique will unveil Stay Tuned! on February 22nd, a second album from her trilogy under Ensoul Records. The album is both a call for and reminder of revolution expressed with the fury of red-hot jazz.
Local partners
Le Brûloir, avec ses trois locaux (café-resto, café-comptoir et labo de torréfaction) est une entreprise locale qui oeuvre dans tous les aspects du café de spécialité. De l'achat des grains, à la torréfaction et à la mise en marché dans ses deux cafés de quartier, l'entreprise a pour mission de servir et de fournir les meilleurs produits dans un environnement chaleureux et sain! Mais le Brûloir, c'est plus que du café, c'est aussi une entreprise ou les idées, les projets et les collaborations foisonnent. De l'économie circulaire, aux relations durables, en passant par le bien-être de ses clients et des ses employés, l'entreprise est ancrée dans un système de valeurs humaines qui vise à rendre son milieu environnant meilleur!
Gateaux Dulce is a home-based bakery making truffles, cakes and homemade confections inspired by Canadian, American, European culture desserts.
I chose Dulce, because it's a beautiful word that evokes that melt-in-your-mouth texture (dulce de leche) but also because it means sweet in Romanian, which is half of my heritage, and European flavors are a big inspiration for me in the kitchen.
Location
Hosted at Église St-Jax
1439 Rue Sainte-Catherine Ouest
Montréal, Quebec H3G 1S6
When February 22, 2019
8:00am - 10:00am