Dipti Mehta
December 13, 8:30am - 10:00am EST. Hosted at Dobbin St.
part of a series on Silence
About the speaker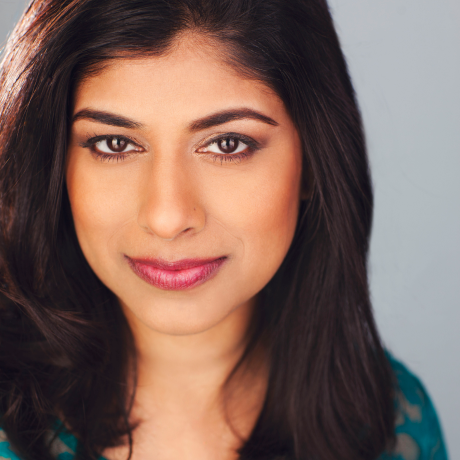 Dipti Mehta is an Indian American playwright, performer, and scientist.
Best known for her portrayal of Reina in Life! Camera Action, Dipti discovered the power of theater at the young age of 6 in Mumbai, India, when she was first cast in a school play. When she was 13, an All India Radio (AIR) programming officer spotted Dipti at an elocution competition and offered her an opportunity to write and broadcast her ideas. It was here that she found a platform to express her developing feminist ideas, eventually becoming a radio jockey, as well as a voice-over artist and a live host for major events delivering programs in both Hindi and English.
Dipti believes in theater as a powerful means for social transformation. Central to her artistic practice is the need to give voice to those who have none.
It is in this light that she created HONOUR: Confessions of a Mumbai Courtesan — to give voice and a face to brothel dwellers, bridging their humanity with that of her audiences. HONOUR has given Dipti a powerful platform to advocate for women's rights and speak on wide-ranging issues pertaining to inequity and gender. Dipti was also commissioned to write the third chapter in the comic book series Priya's Shakti. The comic focuses on the issues of human rights and sex trafficking and raises awareness about the stigma that trafficking victims face.
Dipti has a Doctorate in Molecular and Cellular Biology and worked as a research scientist in the field of prostate cancer at Memorial Sloan Kettering Cancer Center for 10 years. She is also the founder and owner of a boutique skincare company called Dees Apothecary.
Local partners
Additional details
Opening performance by Greg Banks
New Orleans born Greg Banks is a singer, songwriter, model, and actor often described as "The Saint of Soul." Banks has mesmerized audiences throughout NYC and was chosen by Deli Magazine as NYC's best emerging artist. Banks has been mentioned in the same sentences as Prince, Jimi Hendrix and Lenny Kravitz. You can learn more about Greg Banks on his website and listen to his music on Spotify, Apple Music, and more.
Our volunteer sign interpreter, Canara Price joins us this month.
Reserved seats are available for anyone who is Deaf or hard of hearing. Email us to reserve a ticket.
About our interpreter: Canara Price volunteers in the deaf community as an interpreter for civil rights organizations, churches, and several schools and agencies. She is the founder and executive director of People's Theatre, Inc., a non-profit organization exposing under privileged communities to the performing arts. She has produced and/or directed over 40 productions with this company. She is also an award winning producer and director as well as a member of Black Deaf Advocates, the SAG/AFTRA, National Association of Black Journalists, Delta Sigma Theta Sorority, Inc., and the National Council of Negro Women.


December's theme is Silence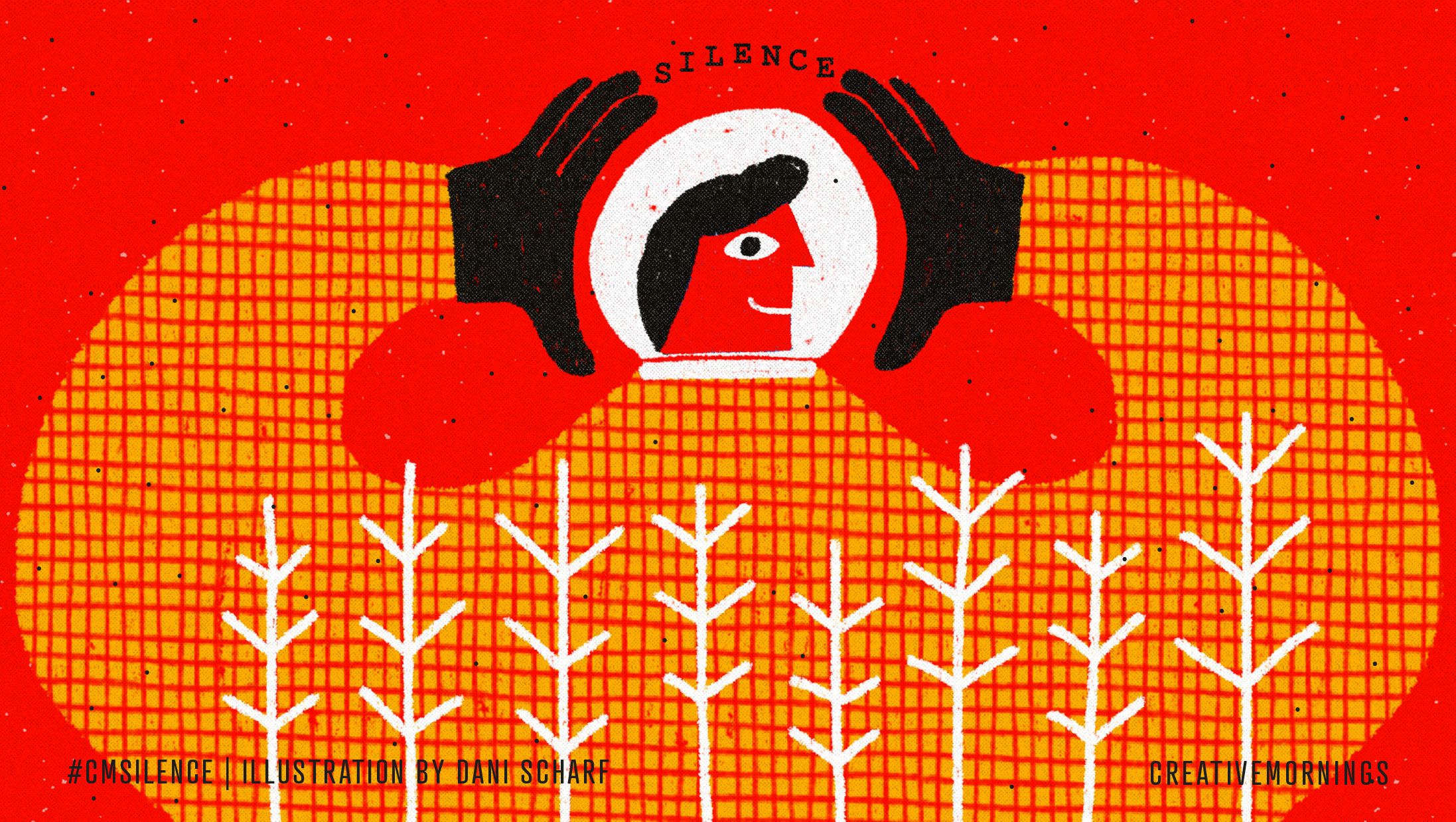 Our Montevideo chapter chose this month's theme of Silence and Dani Scharf illustrated it.
Location
Hosted at Dobbin St.
64 Dobbin St
Brooklyn, New York United States 11222
When December 13, 2019
8:30am - 10:00am