Virtual
What are Virtual FieldTrips?
FieldTrips are meetups to interact, learn and collaborate in an effort to level-up your creative life. Built on top of our 20,000 monthly attendees at CreativeMornings talks, FieldTrips are community-organized events built on the spirit of generosity that has powered CreativeMornings events for the past 10 years.
Thanks for participating! We're lucky to have you.
DIGNITY - Yours, Mine, & Ours: A Be Fiercely Human Adventure!
August 6, 1:00pm - 2:00pm EDT. Hosted at FieldTrips on Zoom
About this FieldTrip
Join us on a unique and interactive adventure in exploring dignity as an experience with the Be Fiercely Human methodology.
Using the principles of mindfulness and improv, we have created the Dignity Exchange, a transformative exercise that helps people to connect to their inherent dignity and recognize it in others. We know dignity as an intellectual concept, yet it can be elusive especially during this time in history. It is our belief that when people can connect to and feel their own sense of dignity, they are more open to recognizing and validating the dignity of others.
The moment when this occurs is often profoundly moving and memorable as this video with Beth and Liz suggests: https://youtu.be/Qd6Sig6WqkA.
Come along on our adventure as we adapt this activity for a virtual environment that will highlight the experience and prepare participants to experience a sense of dignity for themselves and with others. Together we will create a rippling effect of spreading dignity from a global stage.
About your Hosts
Beth Boynton, RN, MS, CP is an organizational development consultant, founder of Boynton Improv Education, and the author of multiple books and articles on communication and leadership. She is a certified applied improvisation practitioner, a pioneer in developing improv as an experiential teaching strategy for soft skills for healthcare professionals. She is a member of the Human Dignity and Humiliation Studies Education Team. Learn more at BethBoynton.com.
Liz Korabek-Emerson, MFA is a certified mindfulness teacher, and theatre artist. She is the founder of Korabek Training and an adjunct faculty member of NHTI (Concord Community College). She is dedicated to helping people become more resilient by connecting to their inherent wisdom, confidence, and compassion. She designs and facilitates mindfulness-based programs for hospitals, communities, and businesses. Learn more at Korabektraining.com.
Organizer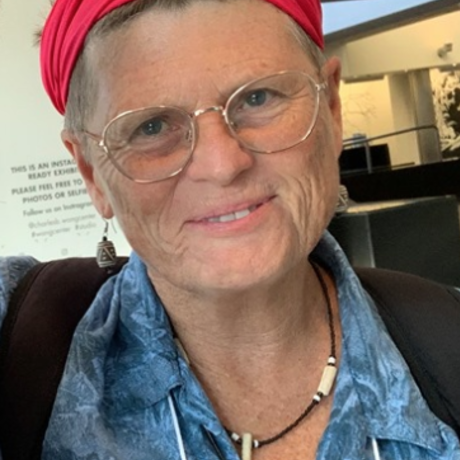 Beth Boynton
Location
Hosted at FieldTrips on Zoom
Zoom
Brooklyn, NY United States
When August 6, 2020
1:00pm - 2:00pm